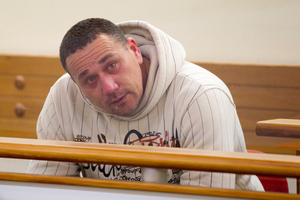 The man found guilty of kidnapping and murdering Hamilton woman Rae Portman will serve at least 21 years in jail.
Paraire "Friday" Te Awa, 33, was sentenced in the High Court at Auckland today to life imprisonment with a minimum non-parole period of 21 years.
Dean Michael Addison, 36, will serve 12 years in jail for kidnapping and two drugs charges. He must serve a minimum term of six years rather than being eligible for parole after a third of his sentence.
The men were found guilty at a jury trial last year but Te Awa's lawyer Peter Kaye said his client felt "utterly hopeless" ahead of his lengthy prison term.
"He continues to deny any responsibility at all for the murder of Ms Portman. He maintains totally his innocence of the charges," he told the court today.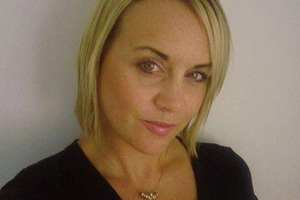 Ms Portman, 32, went missing in June 2012 after last being seen in a Mt Albert hotel. Her body was found dumped in a pit and covered in rubbish bags on an Ardmore farm near Auckland three months later. She was four months' pregnant when she was killed.
The court heard that Te Awa hog-tied, gagged and covered Ms Portman with a sheet. He put her in the back of a car, before driving from Papakura to Hamilton where he strangled her with a motorcycle strop at an industrial site.
Addison ordered the kidnapping of Ms Portman, who was involved in drug dealing, to teach her a lesson offending described by Crown prosecutor Kieran Raftery as "cruel" and "callous".
Justice Kit Toogood said the slightly-built Ms Portman would have felt unbearable stress in the final moments of her life. In the car she was crumpled into a small space and would have found it hard to breathe.
"[A] description of the methodical and unemotional way in which you ended Ms Portman's life was chilling," he told Te Awa.
"The evidence that shortly after the murder you appeared in a calm and relaxed state... all suggest a considerable disassociation from the reality of taking the life of another person. For those reasons I consider you extremely dangerous."
Justice Toogood said he accepted that Addison didn't intend for Ms Portman to be murdered, but he was the "mastermind" behind what happened.
"You are responsible for setting the tragic events in motion... Your lack of remorse borders on callous."
Ms Portman's mother Rebecca Norton read a victim impact statement in which she recalled Addison's behaviour after the killing.
He was a pallbearer at the funeral and was welcomed Ms Portman's family's house, telling her brother Ben he would find out who was responsible for the murder.
Addison's wife was also fishing for information about what Ms Norton knew.
"To me you are just as guilty of her murder as Te Awa," Ms Norton told Addison. "What do I feel about Dean Addison? Nothing. What goes around comes around."
The family house had since been blessed to remove their sense of "violation".
Ms Norton described the stress she has been under since her daughter's death, saying she had post-traumatic stress disorder over losing a "beautiful woman" and her unborn grandchild.
She warned against getting involved in the drugs underworld. "In the end, it's every man for himself."
Addison was also convicted of supply of methamphetamine, and possession of a precursor substance for the purpose of manufacturing methamphetamine.
A third man, Lee Rigby, is serving a prison sentence for his part in the kidnapping. At last year's trial he gave evidence for the Crown.
Te Awa's mother, Georgina Te Awa, said outside court that the jury got it wrong.
"I'm beyond hurt. I want justice for Rae but I want the right pr**k brought forward for it."
Her son had been warned by his lawyer to expect such a sentence.
He would file an appeal against both the conviction and the sentence.
Ms Norton said outside court that she hoped the legacy Ms Portman left behind would not be in vain.
Detective Senior Sergeant Aaron Proctor said serious crime did have fatal consequences.
"The message today is that drugs and organised crime activity won't be tolerated in New Zealand."
- APNZ