Satellite Spies' singer may have seen Jane Furlong's murderer on the night she died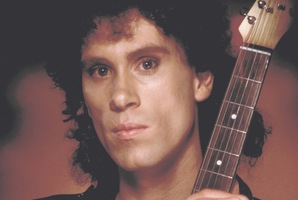 A former pop star has emerged as a surprise - and potentially crucial - witness in one of New Zealand's most notorious cold cases.
The 90s rocker claims to have seen murdered teenager Jane Furlong argue with a man before getting into a distinctive American car on the night she disappeared.
Deane Sutherland said he met Furlong on Auckland's K Rd, and is possibly the last person to see her alive, apart from her killer.
Furlong, 17, was due to testify in court cases against a serial sex attacker and in a gang-related assault but was not seen alive again. Her remains were found at Port Waikato on May 19 last year.
A month after his encounter with Furlong, Sutherland said he was approached by a "heavy" who asked him in menacing tones: "What did Jane tell you?"
Police interviewed Sutherland extensively, but will not say whether they have located the car or identified the driver or the second man.
Sutherland, a former lead singer with Satellite Spies, was unaware Furlong was missing until seeing a Sensing Murder episode in 2006 and first approached police last year.
Recalling the chance meeting with Furlong on May 26, 1993, Sutherland said he talked with her after stopping for McDonald's on K Rd.
"I said, 'I'm in a band', and she started asking lots of questions about what type of music we played. She loved the idea I was in a band."
Sutherland gave her a cassette tape and a poster of the band and invited her to a gig at the Gluepot the following night. As they talked, Sutherland said he noticed a distinctive car pull up and park the wrong way on K Rd.
He said Furlong got into the passenger seat and he heard arguing and muffled shouting.
Sutherland said he approached the car to ask if she was okay.
Furlong got out of the car and he asked her if she felt safe. "She said, 'Oh him, he's just a friend. I can handle him'."
Furlong then got back into the car and it drove off towards Symonds St.
"Even as she left she was still turning around and smiling out the back window. I can still see her now. She was blissfully unaware of what was about to happen."
About one month later, Sutherland was at the Blues Bar near the corner of Queen St and K Rd. He said a man approached him while the band set up and demanded to know if he had met a girl called Jane on K Rd. Sutherland said he was certain it was an attempt to intimidate him and keep his mouth shut.
Sutherland has met Furlong's mother, Judith, who has no doubt he met Jane.
Detective Senior Sergeant Paul Newman, of Operation Darlia, said: "There were a number of reported possible sightings of Jane on the night she went missing but only one of them has, to date, been able to be corroborated. That being [a] taxi driver's account."
Satellite Spies charted with Destiny in Motion and It Must Be Love, which reached No9 in 1999.