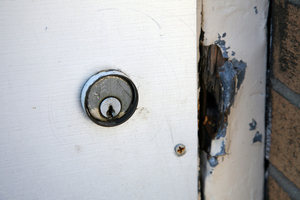 Thirty Karoro Learning students were sent home today while police conducted forensic tests after another overnight burglary of the Greymouth school; the third in as many weeks.
"It is the first time classes have been disrupted, but we need to do all we can to catch the thieves," director Russell Nimmo said.
In the first break-in three weeks ago thieves stole computer equipment, and last weekend a security guard interrupted another attempted robbery in which several laptop computers and other electrical gear had been piled up, awaiting collection. A police dog tracked the thieves but lost the scent in O'Donnell Street.
Thieves last night broke into the administration block, stealing a laptop, and then burgled a classroom block taking an overhead projector, a broken computer and chocolate bars.
On each occasion louvre windows had been removed to gain entry.
Mr Nimmo said he was worried about the ongoing attacks. "Over the years we have done pretty well, we have not had a lot of things stolen, considering we do have a number of risky students with us, but they don't tend to take things because they do value the place. Obviously, the people responsible (for the thefts) do not."
He said Karoro Learning, a division of Greymouth High School, would be investing in more "covert surveillance" to help stop the crimes.
- The Greymouth Star