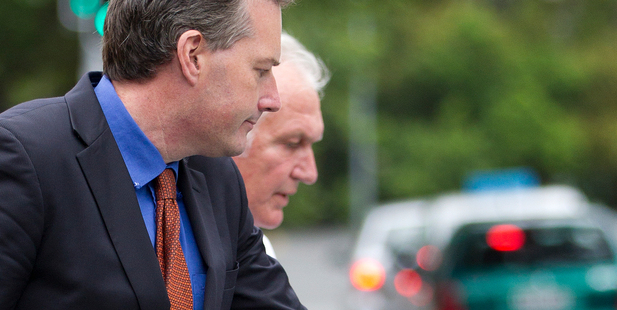 An Auckland man who tried to hoodwink his creditors to avoid bankruptcy has been sentenced to seven months' home detention.
Marcus Julian Friedlander, 58, pleaded guilty to two charges for attempting to pervert the course of justice, three of using a document with the intent to defraud and 17 charges for forgery.
Friedlander had a failing property development and an insurance brokering business in 2003 and was in debt by about $10 million.
In a bid to avoid bankruptcy, Friedlander and a much younger associate, Ralph Vuletic, formulated a scheme in 2003 and "created a false paper trail".
This included a backdated sale and purchase agreement on a property owned by Vuletic.
The plan was intended to inflate some creditors voting rights so those owed money would accept a proposal to return them only 15 cents in the dollar.
This may have seen Friedlander avoid bankruptcy, however it was unsuccessful and he was declared bankrupt in 2003.
Vuletic, now 31, was found guilty on Crimes Act charges last month and sentenced to nine months' home detention
At Friedlander's sentencing in the High Court at Auckland today, Justice John Priestley said the 58-year-old "nefariously attempted to stave off bankruptcy by putting false information before creditors".
The judge also said the offending "was deliberate and sustained endeavour to hoodwink creditors".
While the Crown had submitted a starting point to 2.5 to 3 years in jail, Friedlander's defence submitted a starting point of six to nine months.
Justice Priestley settled on a starting point of fourteen to sixteen months in jail and said the offender had a number mitigating factors in his favour.
These included co-operation with authorities, a guilty plea, and Friedlander's health and with discounts applied, the final sentence was one of seven months' home detention.
The judge said the Serious Fraud Office's investigation into the case - which had taken nine and half years - had impacted on the offender's health and he had suffered from "depression, anxiety and in recent times despair."
Friedlander will serve out his home detention in a guesthouse in Auckland's eastern suburbs and is banned from taking up any employment without consent with his probation officers.
The court heard he is currently receiving a sickness benefit.