Impersonation of police officer alleged.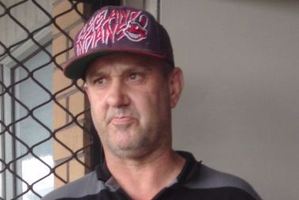 Police uniforms and equipment are in the spotlight as charges were laid this week against two men involving gear belonging to the force.
A police officer who had quit the force has been charged with failing to surrender police property, and a pair of police-issue overalls was recovered during an inquiry into thefts from hardware and appliance stores.
Former Counties Manukau constable Jan Paul de Moor, 33, is also charged with possessing a police baton, having it in a public place and obstructing a senior police officer who tried to seize the weapon. The Herald on Sunday understands police will allege the baton was found on de Moor when he was on a Titirangi street on October 30.
De Moor declined to comment, but his public Facebook profile said he quit the force to become a tattooist. "I can now proudly say that I have resigned from the police to follow my dreams to become a tattooist."
De Moor, who now works at Eastside Tattoo in Howick, is due to appear in the North Shore District Court next week.
Police spokesman Ross Henderson said staff were required to surrender all police uniform and equipment when they went on leave for more than a year, resigned or retired, or if they were suspended or removed.
In an unrelated case, a man has been charged with wearing police overalls while loading up goods to steal from a couple of big hardware stores. Clifton Murray O'Rourke, 48, is charged with stealing outdoor furniture and hand tools worth $782.98 from Bunnings Warehouse. He also allegedly stole a $1200 home theatre system from a Noel Leeming store on October 14. Noel Leeming operations manager Garth Brown said a man had entered the store dressed in police overalls.
However, O'Rourke said it was not him. "It's police persecution of the worst kind," he said.
O'Rourke is charged with possessing police overalls, leading people to believe he was a police employee. He is also charged with receiving a stolen trailer worth $4500 on October 18. Other items he also allegedly received included an Apple iMac worth $1646, hand tools worth $1100, bathroom accessories worth $13,000, nine buckets of paint worth $900 and whiteware appliances worth $1800. He is due in the Auckland District Court on November 26.
Official figures show two women and 32 men have been convicted of impersonating police from 2008 to 2011.
The majority of people were convicted in Invercargill, Waitakere, Counties Manukau and Christchurch. The most common age of offender was 17-19 or 25-29.
An impersonating charge against former North Shore policewoman Karis Charnley was dismissed last week, but her co-accused, Cameron Ross, was jailed on the same charge.