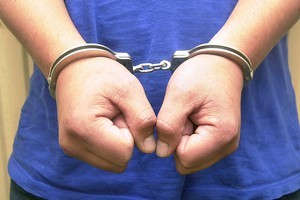 A teenager allegedly faked his own kidnapping and, with a friend, tried to extort his father for $50,000 before being caught by Florida police.
Police arrested Kevin Ashton, 17,at a budget hotel two days after he disappeared at a celebrity tennis tournament.
He then called his father and said his abductors wanted money, say police.
The FBI became involved in the subsequent manhunt, tracking Ashton and his conspirator, 23-year-old Andre Pee, to the hotel. Pee fled as the agents moved in.
After breaking into a nearby house and begging for shelter, Pee was caught by police. He denies being involved in the plot, and was charged with burglary and resisting arrest.
Ashton faces grand theft charges.
- HERALD ONLINE