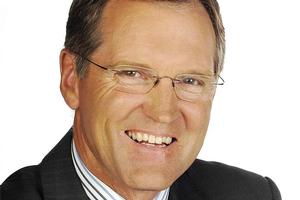 The most intriguing aspect of Daniel Vettori's new role as a selector, as well as being the captain, of the New Zealand cricket team is this: How can he get a real take on the form and quality of those players next in line for selection?
Because these days the only team Vettori plays for in New Zealand is the national side. He didn't play any of Northern Districts' 23 matches last season and he's not even listed among the ND squad for the coming season.
That's entirely understandable because of his New Zealand team commitments. After Sri Lanka, he's at the Champions Trophy in South Africa, then in the United Arab Emirates playing one day internationals against Pakistan before playing them in test matches here before Christmas. Then there's the home series against Bangladesh and Australia through to April. Not much room for any domestic cricket.
So while he'll be well aware of the form, or lack of it, of players in the teams he captains, will he really have the best possible take on those best suited to replace them? That will especially be the case if they haven't appeared in top cricket before.
Vettori is not the first New Zealand captain to be a selector. One skipper who did it before, John R Reid, had a say in the teams he captained for a remarkably long time - seven years from 1958 to 1965, an era which included three major tours. But that was a different age when players had jobs, there were no limited overs games and the only teams picked were for home test matches and a tour once every two or three years.
As with Vettori's appointment this week, there was some critical comment about Reid's position half a century ago with many questioning his influence, despite him being by some distance the best player in a poorly performing team.
But the forthright Reid, in his second autobiography A Million Miles of Cricket asks "what better position could there be to assess a potential New Zealand player, whether a bowler or a batsman, than out in the middle? You only have to bat against a bowler to know a great deal more about him that can be discovered by the most careful pair of eyes at the boundary line."
He regarded it "as most advantageous to have at least one of the selectors still active in the game."
It's hard to argue against that logic and Reid was succeeded as an official New Zealand selector by the man who took over as captain in 1966, Murray Chapple.
Vettori, like Reid, is the best player in the New Zealand team. Unlike Reid, he has more players of genuine international quality around him such as Brendon McCullum, Ross Taylor, Jacob Oram (when he's fit) and potentially Jesse Ryder. But he's never afraid to show his frustration about the team's poor performances, especially when they regularly cop a comprehensive thumping in a test match. So there'll be many an occasion when he'll get to the end of his tether about a certain player and quite rightly want him dropped.
But because Vettori plays so little, if any domestic cricket, how can he really know if those starring in the various domestic competitions are ready to step up to international class? Perhaps he might watch some local play but, given his international schedule, that's highly unlikely.
So when it comes to making the bold new picks in the future, will the Black Caps captain actually be as educated as the full-time selectors Glenn Turner and Mark Greatbatch, and the adviser John Wright? There's no doubt Vettori is well placed to move the underperformers on from the national team but that's just half of the selectors' job.