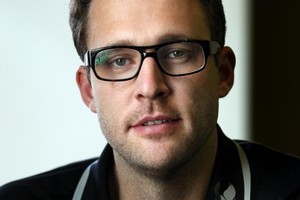 From the batsman who can't get anything out of the screws to the bowler who loses his rhythm, timing is everything in cricket.
It's also imperative as a captain and one of the biggest things is knowing when to stand aside.
What we're seeing is two captains on either side of the Tasman making wrong decisions.
One, Daniel Vettori, is determined to relinquish the captaincy after this year's World Cup but hopes to continue playing for New Zealand for another five years.
It's an entirely ludicrous if virtuous stance.
The other, Ricky Ponting, is clinging desperately to the job of leading Australia as England celebrate retaining the Ashes for the first time in 24 years. It's a sad postscript to a wonderful career.
Vettori should remain as captain beyond the World Cup. He is the only player qualified for the job and clearly still the best candidate.
There is no natural successor, as much as Ross Taylor might like to call the coin toss from time to time, and he has the respect of his peers as New Zealand's only world-class player.
The past six months have been difficult for Vettori, as New Zealand lurched to an 11-match one-day losing streak and inquisitions into his role as captain, selector and sometime coach were done.
He is still a special player and good leader and it wasn't that long ago the Black Caps were the world's No 2-ranked one-day side. This country isn't blessed with swathes of talented players, so for Vettori to continue something Stephen Fleming started is meritorious.
He has also carved out an impressive record as a player and last year won his fourth Player of the Year award in six years. He is also only the eighth player in history to bag 300 wickets and score 3000 test runs and is on course to join India's Kapil Dev in being the only players to secure 400 wickets and 4000 runs (he has 339 wickets and 4053 runs).
It's difficult to imagine Vettori standing at mid-off, kicking the grass, as Taylor, or someone else, directs the team on the field. Yes, he could still chime in with his opinion from time to time but it is a waste of his talents and leadership skills.
A good leader knows when to stand aside. They also know when to fight. Now is not the right time to relinquish power. His country needs him.
The Herald on Sunday last week signalled the 31-year-old was reconsidering whether to continue as captain.
His preference is to remain true to his word but he could be convinced to continue if it is the right thing to do. Let's hope he sees sense.
The example of Fleming should be noted. Former coach John Bracewell wanted to shake things up towards the end of the Fleming era by replacing him with Vettori in 2007. One voice for too long, Bracewell argued.
All it did was to ostracise and disempower Fleming. He was New Zealand's best batsman when he retired in 2008 and it's not incomprehensible that he could still be playing international cricket, even at 37. He was an innovator and leader but lost the desire when he relinquished the captaincy.
Ponting might not get the chance to decide his fate. It's not only a broken finger he is nursing at the moment as knives are twisted in his back.
He deserves better. He might not be the most likeable individual, and last week's eight-minute tirade against the umpires after Kevin Pietersen was given not out was reprehensible, but he has been a wonderful player for Australia and ranks second behind Sachin Tendulkar for test runs and test centuries.
He might have lost three Ashes series but it serves largely to highlight the rapid decline in Australian cricket in the post-McGrath and Warne era more than anything Ponting did or didn't do.
He also led them to two World Cups and more test wins than losses.
Ponting shouldn't have to retire - after all, you're a long time retired - but sometimes players need to understand when to walk away.
It would be sad to see him axed as captain rather than resign, which he is in danger of now, and his form as a batsman has tailed off.
Australia don't play another test after this week's final Ashes instalment in Sydney until August. That is the time to implement a new skipper and rebuild.
The argument will be that, like New Zealand, Australia don't have a natural successor.
The difference between Ponting and Vettori is age. One has plenty more to give. The other has given just about everything he has.