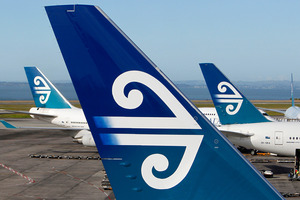 Q: I lost my receipt after paying my annual Koru Club membership and asked Air New Zealand for another copy. They were going to charge me $15 to reprint and send it to me. How can they justify that cost? - Rick, Auckland
A: Air New Zealand says all customers get a tax receipt when they sign up for the first time or renew their Koru memberships.
But a spokeswoman says there is a marked spike in requests for receipt replacements around the end of the financial year, when customers are doing their tax returns.
"It can be very time-consuming given the number of requests, the size of our Koru membership and the work involved in processing the request, and the fact that most requests come in around the same time."
She says creating a duplicate receipt is not an automated process. Staff have to confirm the transaction details and manually create a new document, so $15 is charged as a fee. "We strongly encourage customers to retain their original receipt and keep it in a safe place for tax purposes."

• Wotif got in touch with our correspondent last week, as promised, and has given her a refund for the fourth night of accommodation that she was billed for in a "buy four nights, pay for three" offer.