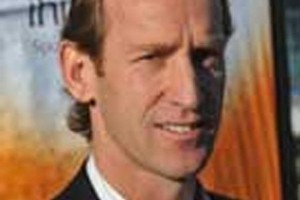 When Sparc sit down to review New Zealand's performance at the 19th Commonwealth Games, they will ask two questions: Where are we best placed to win medals in London in two years time? And who is and isn't delivering on their investment?
The next round of targeted and contestable funding will provide the answers, though Sparc's high performance manager, Martin Toomey, summed up the efforts of the Games team as having a "good, strong finish", but it could have been better.
The bright lights were the team sports. After the Beijing Olympics then-New Zealand Olympic Committee secretary general Barry Maister was critical of the team sports, particularly hockey, his old game.
He and Toomey can have no such worries this time, with every team - the Silver Ferns, the sevens and both hockey teams - picking up a medal.
"We've never had both hockey teams medal," said Toomey. "You've also seen the impressive dominance of the sevens team.
They've never lost a game at the Commonwealths."
Toomey said it was sometimes hard to get an accurate gauge on where some sports are at based on performances at the Commonwealth Games because the bigger sports did not necessarily prepare for them as a pinnacle event, using it instead as a stepping-stone for London 2012.
That said, there are sports that will be disappointed.
"Bowls have already talked about their disappointment and how they are not sure where it went wrong," Toomey said. "Archery, too, will be disappointed. They went to Delhi with guys ranked No1 and No3 in the Commonwealth and came away with nothing.
"The wrestlers were reasonably confident of picking up two medals, as were the boxers."
The administrators of those sports might have an uncomfortable wait for their next payday.
Chef de mission Dave Currie has painted a rosy picture of the campaign, believing that the adversity they've faced at the ill-prepared Games forged a stronger-than-usual team spirit.
"It's been the best I've ever seen," said Currie, who wrapped up his final Commonwealth Games. "Our athletes have come together to deliver outstanding performances and once finished, they're back out at venues supporting the rest of the team."
"I've seen some courageous performances," said Currie. "Nikki Hamblin came to Delhi not expecting a medal - through sheer grit and determination she came away with two silvers. Joelle King's back-to-back performances for a gold and silver in squash were stunning. A fourth consecutive gold medal for the rugby sevens team was also a stand-out as was the teamwork and mettle behind both the men's and women's road race teams.
"The gruelling netball match we've just seen was just incredible."