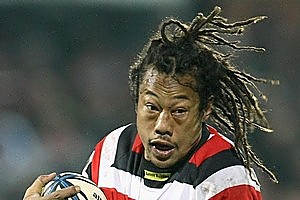 "Those [rooms] were not used for the Games at all. There were photographs of toilets. They were the toilets for use in the servants' quarters, not the Games village. We were not using those. They were not the correct pictures."
Commonwealth Games organising committee boss Suresh Kalmadi says the notorious poo room photos were of areas never going to be occupied by athletes.
"We're all a bit grumpy about that comment really, so I've asked him to come to the chefs' meeting and explain to us the reality of what he's just said."
New Zealand chef de mission Dave Currie does a double take. At the poo room and at Kalmadi's comments.
"If the chief minister [Sheila Dikshit] of Delhi hadn't stepped in and come to the meeting and said 'I've been around the village and what I've seen is not acceptable, I'm sorry I will fix it', then who knows where we would have been."
Currie, again. We know where you would have been, mate: sleeping in the poo room.
"It is a huge honour for me to have Tana [Umaga]'s help. He has been great and is an awesome player for his age."
Ouch. Whippersnapper Jamie Chipman accidentally reminds the Counties No 12 about his age.
"I was a bit disappointed with the referee, to be honest. I think at the end of the day it's a friendly game and why would you send someone off in the 90th minute?"
All Whites coach Ricki Herbert,when asked if he was disappointed with Winston Reid's awful tackle which earned a red card and left Federico Santander with a broken knee. New Zealand soccer's bosses spent the weeks before the match assuring us that there was no such thing as a friendly.