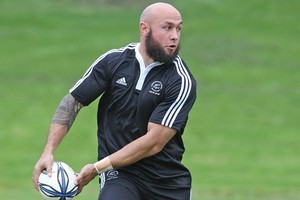 New Delhi - Defending champions New Zealand will face the challenge of limited preparation when they go into the Commonwealth Games sevens rugby tournament beginning in New Delhi on Monday.
Before their midweek arrival in India, the New Zealanders had a camp in Dubai where they had practice matches against World Cup winners Wales and the Arabian Gulf.
They also have a friendly against Papua New Guinea scheduled for today.
That build-up compares with the hard competition that some of their rivals have had.
Australia and world series champions Samoa fought out the final of the Oceania sevens last weekend, with the hosts coming out on top 34-12.
Other Commonwealth Games-bound teams attended the tournament in Darwin.
New Zealand coach Gordon Tietjens said today that his present side probably hadn't had the time together as the other gold medal-winning New Zealand sides.
On the issue of whether they were underdone, he said he would have a gauge on that only after they had been in pool action.
"I suppose that's the real challenge," he said.
"We will only know when play together. I have a talented team, but it's knitting them together."
Among factors in that equation was the inclusion of All Blacks Liam Messam, Ben Smith and Zac Guildford in the squad.
Although Messam was an experienced sevens players, he hadn't played the game for some time, while the New Delhi would be the first outing at international level for Smith and Guildford.
The others in the squad, who were familiar with the rigours of a sevens tournament, were coming off some tough matches in the national provincial championship.
"I think personally, the first couple of games will give me an indication of where we are at," Tietjens said.
New Zealand will be defending a proud record at the Delhi Universtiy ground, where their pool opponents will be Canada, Guyana and Scotland.
They have won the title on all three occasions since sevens entered the Games programme.
- NZPA