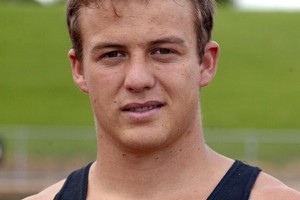 NEW DELHI - Kiwi athlete Brent Newdick is currently in second place in the decathlon at the Commonwealth Games after coming third in the 110-metre hurdles, with a time of 14.79 seconds.
Newdick now has a total of 5,686 points for the event.
Canadian Jamie Adjetey-Nelson remains in the lead after finishing second in the hurdles (14.76 seconds) and throwing the discus 45.21 meters to increase his total to 5,888 points
Ben Hazell of England is third with 5,567. Hazell moved into the top three after having the best discus throw of 48.01.
The remaining three events are the pole vault, javelin and 1,500