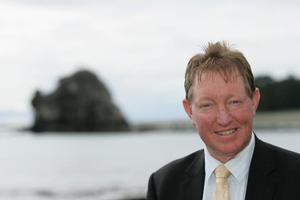 Attempting to cut greenhouse gas emissions by 40 per cent by 2020 would cause too much economic hardship, Climate Change Minister Nick Smith said yesterday.
The signal from Dr Smith came as he also reported that new data showed New Zealand had sufficient forests to offset increases in emissions since 1990 to meet Kyoto Protocol obligations.
Estimates of New Zealand's Kyoto liability have bounced around wildly from profits to multibillion-dollar payments because of different calculations.
New satellite images show that New Zealand has enough trees to meet its current obligations.
Appearing on TVNZ's Q&A programme yesterday, Dr Smith considered what would happen when the Kyoto agreement expired and a new deal came into place after 2012.
He said that while decisions were yet to be made, targets of around 40 per cent by 2020 in comparison with 1990 were neither achievable nor affordable.
Asked if a 40 per cent reduction would have too great an economic impact, Dr Smith said it would.
Yesterday he released an economic analysis that predicted economic costs of $600, $1000, $1400 and $3000 per capita per year for 2020 emissions targets relative to 1990 levels of plus 15 per cent, 0 per cent, minus 15 per cent and minus 40 per cent. A minus 40 per cent target is being promoted by Greenpeace.
The Government says it will set a target before an international meeting of climate change negotiations on August 10.
- NZPA