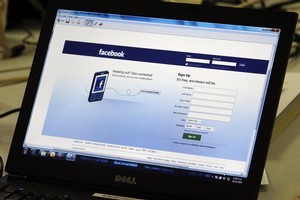 After having recently discovered that more than half of all New Zealanders are on Facebook, it's interesting timing to learn that some scientific researchers have identified an Information Deprivation Disorder associated with social networks. This article focuses on online social networking, but indubitably this applies to online connectedness in general. We are the generation that wants to know everything now, and no one had better get in the way. Please let the internet kill switch be an urban myth!
One cannot help but admire some of the efforts being made in creating green technologies - but what use are they if few people can afford to develop and run them? What about compromise design? Winflex Wind Turbines, an Israeli company, has developed a lower cost turbine with an inflatable wheel design that is still durable as a method of harvesting wind energy.
The presence of sunshine plays a key role in encouraging our bodies to gear up for a new day in the morning. This information probably won't help you when it's 5am, and despite the six alarms going off in various sectors of your bedroom, you just refuse to become conscious. This eye-mask prototype by Taylor Franklin Hide might help, as it slowly increases in brightness before the inbuilt alarm is due to sound. However, it probably won't help anyone who has trained their body to ignore the sunshine and the birdsong.