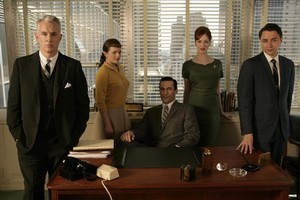 Celebrities often attain the status of the untouchable élite, living in a sphere of luxury that the common folk will never reach. While this might be the case for some of the rich and famous, it's heartening to hear that Mad Men star Vincent Kartheiser chooses to bus to work rather than take a private car - something he believes many young people now view as a pollutant, not a luxury.
The days of children's toys bundled with McDonald's Happy Meals may be numbered. At least in San Francisco, if Eric Mar gets his way. This politician is insisting that the fast-food giant reduce the calories in the meals if they are going to include the toys.
If the trials and tribulations of every day life are stressing you out, why not roll up your sleeves and eat a walnut? A recent study with findings published in the Journal of the American College of Nutrition has suggested that the nutritional value of walnuts may also include reducing blood pressure.
The tell-tale, coloured splotches of gum found on pavements have almost become a mainstay of any city street. Fortunately, pioneering company Revolymer has developed a removable gum that breaks down in water. Their estimates suggest 300,000 tons of chewing gum will be sold in the United States next year - ever wondered where it all goes?