A budget pre-owned car is certainly do-able, but a little research helps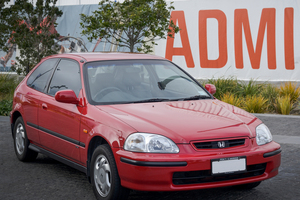 Barry's not into cars but due to a lack of public transport where he lives, he's buckling and wants to buy a vehicle.
"Travel will be mainly into the city for work with the occasional trip up north to see family," says Barry.
"Mates tell me to go for something cheap and to just keep an eye on the oil and water levels and not get it fixed. Are there better cars to look for than others?" The budget: $5000
To be honest Barry, you need to find a little bit of enthusiasm for cars.
If you use yourself as the perfect example, you are going to find some sellers who have not bothered too much with regular maintenance or are possibly selling because their car has an expensive mechanical or body corrosion issue they don't want to cough up the money for. Some will gladly pass the car on to some unsuspecting buyer who has basically no comeback on them when problems occur, a short time after purchase.
So let's set down a couple of non-negotiable rules for you to follow.
Arrange to view a vehicle that may appeal. Even though you know little about cars, a quick look over the exterior and interior should give you a heads-up on its general condition. For example, a new paint job can at times be a clue something is being hidden.
It's a huge risk to purchase based on photos and a phone conversation with the seller only.
Ask the reason for selling and more importantly how long the seller has owned the car. A short-term ownership can mean a known and expensive repair is looming.
Ask for a record of a past service/repair history.
Check the registration expiry date; you don't want a relicensing bill a short time after ownership unless you factor it into the buy price.
Check the Warrant of Fitness sticker; never purchase a vehicle with a warrant more than one month old (the seller may ask you to buy in an "as-is-where-is" condition, which is when you walk away).
Take the car for a test drive and check for unusual noises and driving characteristics.
Make sure the dash warning lights such as oil and battery come on and go out once the engine has started.
Check the asking price against other similar makes/models for sale (remember they are asking prices only, not "actual buy" prices - leave room for negotiation).
Once you have satisfied yourself the car scrubs up pretty well, pay for an independent pre-purchase inspection. They will tell you the general condition of the vehicle as well as any pending big ticket mechanical repairs on the horizon such as cambelt replacement and possible work on the cooling system.
You may even consider checking the vehicle history and for money owing if the seller sounds a little bit untrustworthy or is vague about the reasons to sell (these services can be found on-line).
The very first step is to shorten the list of possible suitable vehicles to consider in your price range. It's all about keeping it simple and low risk.
Honda Civic (1996 - 1998)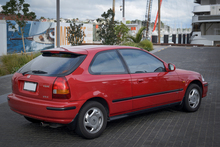 A popular car when sold new and as a used car thereafter. The 1.6-litre VTi-S has a sporty look with mag wheels and a subtle rear boot spoiler. Interior fit out is leather. An easy vehicle to service.
Toyota Corolla GL (1999)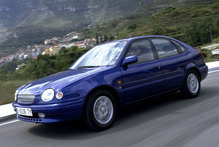 Hard to ignore the trusty Toyota. While it has the name for reliability it still runs mechanical components such as cambelts that need to be replaced during ownership to avoid expensive repairs.
Nissan Pulsar (1999)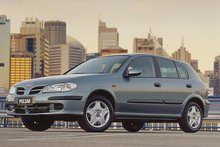 Known for their all-round reliability, the Pulsar is fitted with a basic safety package of a couple of airbags and ABS brakes.
Driven recommends
If cars are not your thing then select the one that has the best past service history, comes through a vehicle inspection with no major mechanical issues and the owner has a genuine reason to sell. Regular servicing is about keeping the car safe as well as reliable.