Nestled beneath the mountains in the centre of the North Island, Turangi is a peaceful spot popular for trout fishing, skiing and hiking. But the 3000 residents are living their lives by their electricity meters. Hannah Bartlett explains.
Alasdair McNab is 94 years old, and he's had enough.
He retired to Turangi in 1981, and has spent many of his golden years fighting with a power company.
He says that after peak demand charging was introduced in 2007 by power distribution company The Lines Company (TLC), his lines bill jumped 240 per cent.
It's the only lines company in the region so 24,000 or so customers have to pay up if they want to access the grid.
Electricity is billed separately, unlike other regions.
Sitting on a side table in Mr McNab's house is a glowing green light on what looks like a power plug. It's called a SWITCHit - and Mr McNab lives his life by it.
The device glows red when TLC is load controlling.
If it's peak time for electricity usage - early in the morning or after work - TLC is prompted to load control.
It's not unique behaviour for the 29 NZ lines companies. When demand comes on strong, switches to energy guzzlers such as hot water cylinders are flicked off to reduce the load, meaning long showers can become tepid.
But in Turangi, when the relay is turned off, a unique charging system is flicked on.
TLC bills customers by looking at their yearly electricity usage during load control times, and uses the six highest two-hour windows to work out an average. That's charged every month of the next year.
Residents say lines bills are more than electricity bills, which is hard for a community with an average annual income of just over $21,000 and where the winters are cold.
"In the morning when I make my porridge, make my toast, and boil the jug, I never do those three things at once ... so that my demand on the power doesn't go up," Mr McNab says. "It's just stupid.
"I know elderly people that have their meal at 4 in the afternoon and then go to bed to keep warm."
But the SWITCHit is not foolproof. One cold morning, Mr McNab's device showed green, so he turned on all his heaters. But when he got his bill, which outlined the six peak times, that morning was included.
"They reluctantly admitted to me 'The SWITCHit should not be solely relied upon'."
The power struggle
Retired teacher Sandra Greenslade and her husband Denis head a residents and ratepayers group which is battling with TLC. TLC calls them a "lobby group".
She says when they were overseas and had an empty rental property, they paid $240 a month in lines bills, based on previous tenants' usage. Their council rates were cheaper.
TLC now has a "new to property" contract which can be negotiated by the customer to minimise inherited bills.
Local kuia Hono Lord says their power was once the cheapest in the country. Now its a burden to whanau already struggling to make ends meet. "[We went from] the cheapest ... to the dearest overnight."
Tongariro Holiday Park owner Greg Hooper says visitors coming off snowy mountains need a hot shower and a heater to dry off clothing, which coincides with peak times during winter and drives their bill up. Their most recent lines bill was $1500, while electricity was not even $500.
TLC says it works with local businesses and tourism operators to discuss ways to keep charges down - by using energy-efficient systems.
Mr Hooper says he was advised by the company to put his room rates up, which would drive him out of business. Nearby are other motels that sit outside TLC's network.
Ruapehu Alpine Lifts' outgoing chief executive Dave Mazey believes TLC's charging has a detrimental influence on economic growth in the area. If his firm were to go off grid and use other methods of electricity, it would put more pressure on surrounding businesses it relies on to bring people to the mountain.
Technical issues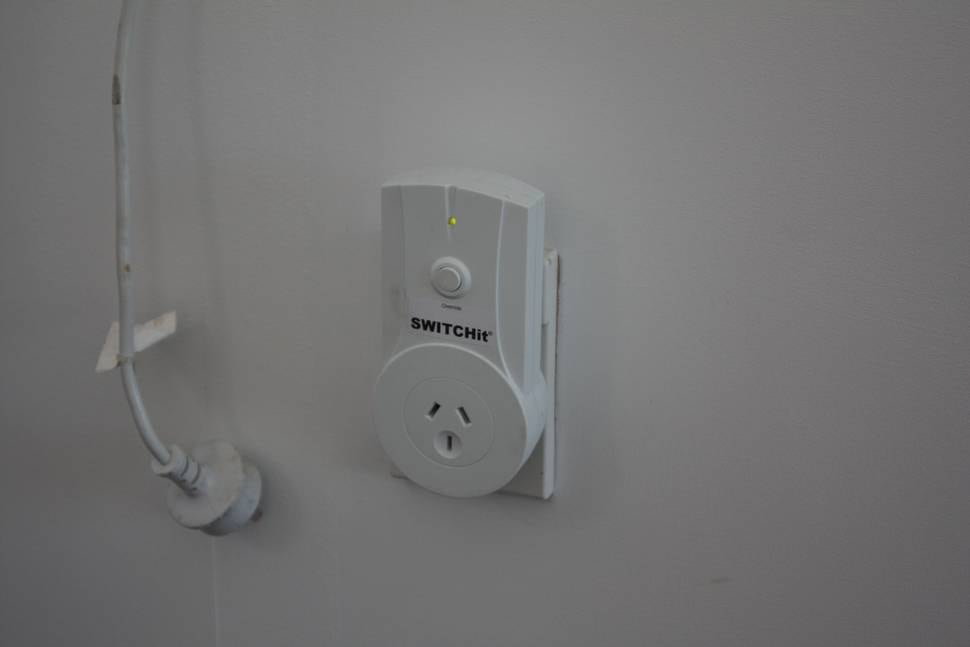 The SWITCHit is still available to rent for $3.11 a month but TLC no longer endorses it.
"We don't actually promote the SWITCHit device as a tool for load management as it could occasionally miss a signal," says Elizabeth Anglesey, chief customer officer for TLC.
"The information is still on the website but we keep it low key. Some customers love the device but we get attacked if things are wrong so we are being cautious."
She said the company had "no idea" how many customers still used the device.
TLC says its charging methodology helps it avoid building a bigger network by giving financial incentives for customers to reduce capacity and demand at peak times.
With a small number of customers and spread-out communities, peak demand charging is the fairest way to slice the revenue pie, and ensure residents aren't subsidising capacity blowouts by holiday home owners, it says.
TLC's says it has a map on its website which turns red during load controlling. But it says that can't be relied on either. It is also developing a smartphone app.
The fight
Mr McNab, the Greenslades and community leaders have fought to bring the issues to the attention of regulatory authorities for years.
The group organised a petition asking for an independent inquiry. It was signed by about 2500 people in Turangi and presented to a commerce select committee hearing last year.
The Commerce Commission warned TLC in 2013 under the Fair Trading Act about lack of disclosure and misrepresentation. But it said it was content with TLC's profit, which it regulates, and says the methodology is down to the Electricity Authority.
It says this form of cost-reflective pricing is sound, as long as customers are able to respond to price signals.
Group members have also made many complaints to the Electricity and Gas Complaints Commissioner (EGCC). A further recent complaint was upheld and a settlement is understood to have been reached.
According to the EGCC's annual report for 2014/15, TLC had a quarter of complaints, despite representing just 1 per cent of NZ's lines category.
In a submission to the Electricity Authority, Shona Edgerley outlined the impact on her community.
She moved to the Ruapehu district a couple of years ago and says her bills have risen, despite taking out hot water cylinders, changing light fittings and switching to gas.
Clive Gifford, who Ms Anglesey refers to as a "disgruntled ex-employee", was contracted to TLC in 2009, assisting with data processing and analysis. Since he left, he's made Official Information Act requests, presented to the commission select committee, written submissions to the Electricity Authority, and complained to the EGCC.
He says that despite some improvements - a rise in the number of peak windows used in averaging, for example, and better company leadership - the methodology is still inconsistent. He has monitored load-control periods and found discrepancies in the times on his and customers' bills.
TLC admits this is sometimes the case but it occurs only with an older style of meter it is working to replace.
With the greatest of respect, some of them are quite elderly so time will sort this out.

SHARE THIS QUOTE:
TLC says complaints have cost it $1 million over the past 10 years, and it would sooner spend money to help customers and insulate homes. It has signed an agreement with Ruapehu District Council to insulate homes.
When asked if TLC could see issues with the group resolved, Ms Anglesey says: "With the greatest of respect, some of them are quite elderly so time will sort this out."
She later apologised and said she didn't mean them ill-will - she's frustrated the "lobby group" is fearmongering and spreading misinformation, but says she will try to work with them if they consent to meet with her.
TLC chief executive Brent Norriss says while there is plenty of work to do, he's proud of staff who have a big job tending to the lines, which are old and hard to access.
"We've got to get as much out of [the lines] as we can, and the best way we can do that is to run it at the same load all the time. We're doing everything we can to achieve that in the fairest possible way for our customers."
The company says bad communication with customers when TLC first implemented changes created the hostile environment, and while it takes responsibility for early issues and confusion, it wants to move forward and develop new technology to make things simpler, but the group was preventing this.
Electricity Authority chief executive Carl Hansen says while TLC has made improvements, he's assigned a market-performance team to take a look, based on new correspondence with customers.
The complicated link between load controlling and peak demand pricing is just one aspect they will look at.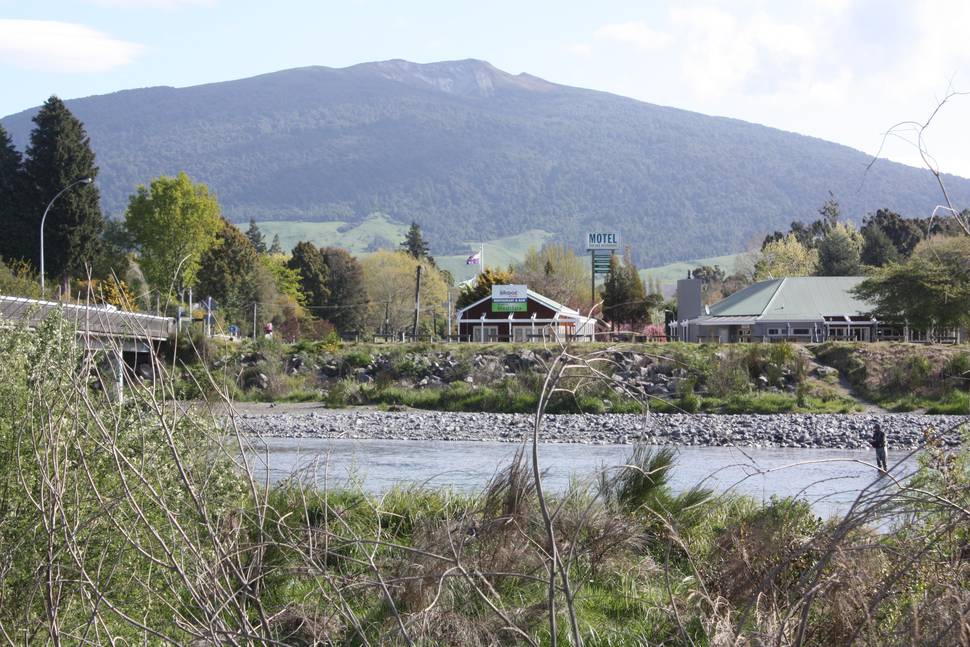 Energy Minister Simon Bridges says while he sympathises with the situation for some residents in the "unique network area", he doesn't believe the group's call for a judicial review is necessary.
He says a range of agencies have investigated consumer complaints in recent years and he expects regulators to continue to keep a close eye on TLC and other distributors.
MP Stuart Nash, Labour's spokesman for energy, says the Commerce Commission has spent more time looking into TLC than any other lines distributor.
"They've concluded that they're doing nothing illegal."
He says it's not appropriate for politicians to step in and tell TLC to do things differently.
TLC has a tough job supplying power to so few customers in such a large area. "By living in places like Taumarunui ... delivering power is more expensive than it is for living in the middle of Remuera, or Herne Bay, or Napier, or other dense urban areas."
The power situation
• How does power pricing in Turangi work?
The Lines Company charges for the delivery of electricity - essentially customers' access to the grid. It uses peak demand charging - monthly bills are calculated based on an average found from the six highest two-hour windows of power usage during load control periods in a financial year.
• What is load controlling?
It is used by all lines companies to reduce electrical load on networks. Distributors like TLC send a signal through the power lines and items that are connected to ripple relays are switched off to reduce demand on the network.
• What is The Lines Company?
The company, set up in 1999, owns and operates the electricity distribution network in the King Country, serving about 24,000 customers in the towns of Turangi, Taumarunui and Ohakune. In 2005, it started billing separately from electricity, and in 2007 introduced peak demand charging.