Auckland weddings are shrinking as the city's soaring house prices force couples to choose between a big wedding and a house.
Wedding companies and venues say the average wedding guest list has shrunk from around 120 up until three years ago to about 80.
Some venues also report big drops in the numbers of weddings as couples prioritise saving for a house in a city where average house values have jumped 15 per cent in the past year to $955,000.
Panelbeater Keith Wilkinson, 35, and business manager Karen Anderson, 32, have put off getting married for another 12 to 18 months after signing up for a mortgage costing $1200 a fortnight for a house in Papakura last December.
"It was just one of our main priorities that we had to have a house to live in," Ms Anderson said.
"Unfortunately the struggle to have the Kiwi dream of house, marriage and then kids is far away from a lot of us. It's a shame that, no matter what, some of us will never be able to have all three."
Brittany Willemse and her fiance Jamie Cook, both 23, have put their wedding "on hold" until November next year after unexpectedly winning a ballot to buy a house off the plans in Hobsonville.
"It will cost us another $200 a week [over their current rent]," Ms Willemse said. "We have to save for the wedding."
Teachers Kate Rooke and Nicholas Mulligan plan to marry first, next January at historic Alberton.
"We are saving for a house so we are downscaling our wedding," Ms Rooke said.
"We have been really strict with our guest list, it's really immediate family and very close friends," she said.
"We are inviting 60 but holding our bets that not that many will be able to make it and we're expecting to get around 50."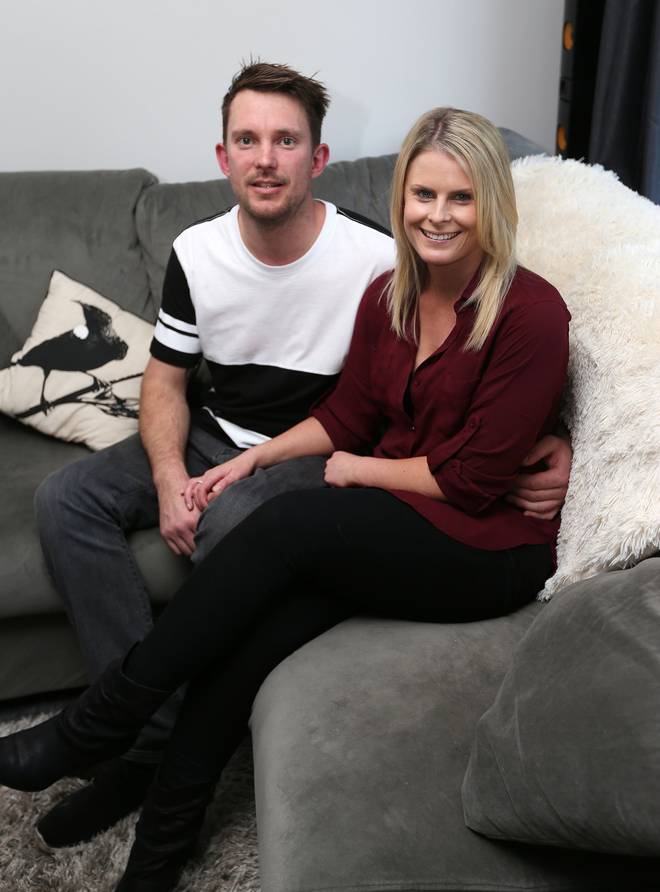 A poll for the Weekend Herald of intending brides listed with Auckland Weddings found 44 brides who said housing prices affected their wedding plans, 21 who said putting a deposit on a house "pressured" their wedding budget, and seven who booked their wedding "far in advance because of finances related to housing". Only eight said Auckland housing prices had no effect on their weddings.
"I just bought a house ... so will probably get married in like 30 years when my mortgage is paid off!" one would-be bride said.
A venue manager said weddings at his venue had declined from a peak of 45 seven years ago to 14 in the summer of 2014-15 and just eight in the latest summer.
Another, Paul Reid at Ascension Wine Estate at Matakana, said weddings were getting smaller.
"The average wedding in the old days might have been 100 to 120. I'd say the average now is about 80," he said.
Chris Dillon, a wedding photographer and co-founder of The Wedding Associates, estimated a similar drop from an average of 120 guests five years ago to "getting closer to 80 than 90".
He said weddings still cost an average of about $35,000 all-up, but he saw a trend towards "backyard DIY weddings".
"If you are saving for your first home and require a $70,000 or $80,000 deposit, then the money for a young couple simply isn't there to spend $40,000 on a wedding," he said.
However car hire companies Lincoln Limousines and Limousine Hire Auckland said they had not seen any fall in wedding business.
Statistics NZ said marriages and civil unions in Auckland fell only 1.4 per cent last year, from 7671 in 2014 to 7566, compared with a 1 per cent fall in the rest of New Zealand. Auckland marriages and civil unions have fluctuated over the past decade between a high of 8349 in 2009 and a low of 7485 in 2013.