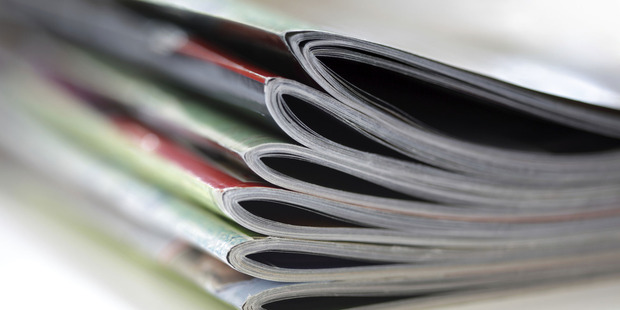 Two magazine titles - whose previous owner is linked to a controversial currency trading platform and a failed Ponsonby Restaurant - have been sold for just $6500.
Acorn Publishing, formerly known as the McEwen Investment Report, went into liquidation in January this year.
Liquidator Jared Booth says in a report published last Friday that the company owned two magazines, Travel New Zealand and World Investor New Zealand.
The sale process of these titles was hindered by the liquidators receiving incomplete records, Booth said.
"The sales process was further hampered by magazine mastheads not being protected by way of trademarks, the high degree of existing competition in the publishing industry (including the finance and travel categories), their apparent lack of profitability, and actions by the original founder of Travel New Zealand, who had set up in competition," Booth said in the report.
After receiving several offers, the liquidators sold the titles for $6500 plus GST, which was the highest bid.
Booth told the Herald this sale price was less than what liquidators had originally expected.
Ten creditors have filed claims totalling almost $140,000 with Acorn's liquidators, Booth's report said.
Phoenix Forex - owned by the same parent company as Acorn Publishing - has put in a claim for nearly $78,000 with the liquidators.
This time last year the Financial Markets Authority issued a warning about Phoenix Forex, which sold licenses costing up to $25,000 for currency trading software.
Phoenix Forex went into liquidation last November and according to the latest report, issued in May, creditors are claiming $2 million from the firm.
Phoenix Forex' liquidators are in turn claiming $402,401 from a related company, Restaurant Ltd, which is also in liquidation and operated the Brownstone Restaurant and Cocktail Lounge on Auckland's Ponsonby Rd.
One of Restaurant Ltd's shareholders is Phoenix Group Ventures, the owner of Phoenix Forex and Acorn Publishing.