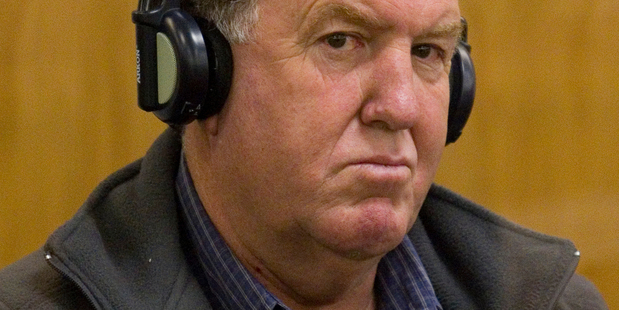 Failed finance company director Trevor Ludlow has done contract work for a receiver with his own fraud convictions since being released on parole.
Ludlow, was convicted in 2011 of six charges of theft by a person in a special relationship and one of false accounting in a case brought by the Serious Fraud Office.
The former National Finance director was sentenced by an Auckland District Court judge to five years and seven months in jail.
After pleading guilty to eight further charges brought by the Financial Markets Authority, Ludlow had an extra nine months added to his sentence by a High Court judge.
Ludlow is out of jail on parole and his convictions mean he is automatically banned from being a director of a company until December 2016.
An application to exempt him from that ban was discussed before Justice Mary Peters on Monday in the High Court at Auckland, where Ludlow represented himself.
FMA lawyer Paul O'Neil said that the FMA would oppose any attempt to waive the management ban but the matter was adjourned until next month.
Read also:
• FMA fights to keep ban on finance director
• Jailed finance director loses appeal
O'Neil said during yesterday's hearing that the authority had been in discussions with Ludlow over his role at a firm called UFB Civil 5.2 Ltd, which the Companies Office says is now in receivership and liquidation.
John Michael Gilbert, who is UFB Civil 5.2's receiver, said Ludlow was not one of his employees when contacted by the Herald this week.
"He does not work for me. He has done contract work for me in the past," Gilbert said.
Asked if this was since Ludlow had been released on parole, Gilbert said that it was.
Gilbert said Ludlow's work had been "case by case" basis.
"He's not doing contract work for me at the moment".
He did not wish to comment further and said the Herald should contact Ludlow, who could not be tracked down.
Gilbert was sentenced to three-and-a-half years jail in the early 1990s for defrauding his clients and was struck off the register of chartered accountants.
UFB Civil 5.2 was set up to trench and install fibre cables in the Auckland but in the face of prohibitive borrowing costs defaulted to financiers and receivers were called in earlier this year.
Secured lenders were owed $495,000 as at April 2, according to first receivers' report.
The first liquidators report, issued last month, said the IRD was owed $80,000 and suppliers $164,000.