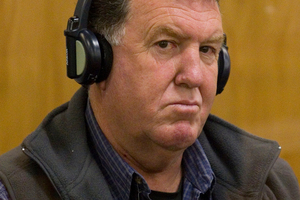 Jailed National Finance director Trevor Ludlow will remain behind bars after the Court of Appeal rejected his appeal against his sentence.
Ludlow was convicted in 2011 of seven charges brought by the Serious Fraud Office, including six charges of theft by a person in a special relationship and one of false accounting.
He was sentenced in Auckland District Court by Judge Josephine Bouchier to five years and seven months in jail.
Ludlow later pleaded guilty to eight charges brought by the Financial Markets Authority, including one count of misstatement in a registered prospectus and seven counts of making false statements.
An extra nine months was added to his sentence by High Court Justice Kit Toogood, bringing his total sentence to six years and four months in prison.
Ludlow appealed against both sentences in the Court of Appeal, arguing that Judge Bouchier's sentence was too high and Justice Toogood's sentence should not have added an extra nine months.
He submitted his culpability was similar to defendants in other cases who had received lower sentences, and he should not be jailed for more than three years.
But the court last week dismissed his appeal, noting that his premeditated offending had led to total losses of $14 million.
He took the money from vulnerable victims, knowing he had no right to, and spent it for the benefit of himself and his family - including the purchase of four villas in Fiji.
The court earlier this year dismissed Ludlow's appeal against conviction.
National Finance, whose core business was car finance, was placed in receivership in May 2006, with investors owed $21m.
Some investors have recovered 49 cents in the dollar, although others have been left completely out-of-pocket.
- APNZ