Ex-NZX chief surprise pick as MediaWorks boss but chairman says firm is getting the best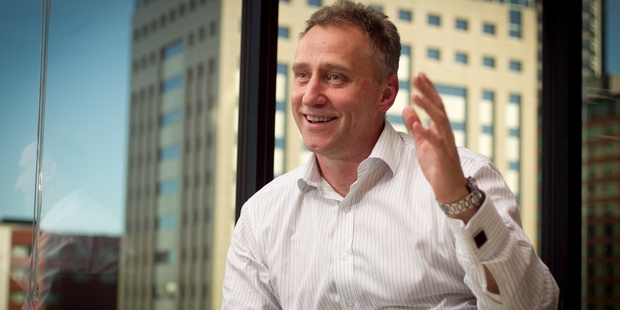 The appointment of former NZX boss Mark Weldon as chief of TV3 owner MediaWorks points towards a future market listing for the broadcasting group, say industry sources.
Weldon, 46, was a surprise appointment yesterday to the group chief executive role at MediaWorks and will take over from August 11.
Weldon has no background in media but plenty of experience dealing with brokers and bankers.
Chairman Rod McGeoch said the company had plenty of media expertise already in its management team and on the board. The board opted for corporate expertise and Weldon was the best chief executive talent around, McGeoch said.
Weldon's background is in the capital markets - he was chief executive of the NZX for nine years before leaving in 2012. That has prompted speculation that there may be a push toward mergers and acquisitions, or possibly an initial public offering, for the company.
McGeoch yesterday played down that prospect, saying, "Mediaworks is not for sale", but acknowledged Weldon's role will be to field potential investors. With a flurry of seven IPOs this year, others wonder if MediaWorks would dare raise its head for a public float. The question remains whether there is demand for a new media stock given the imponderable changes in the sector.
There is nervousness among TV staff that the new group chief executive will turn away from higher cost programming. In particular there are concerns that TV3 will abandon its high-cost, high-return news and current affairs strategy.
Yesterday Weldon was quick to reassure on that front.
"You don't buy great media assets by cutting the quality of your content," he said. "I do need to learn on technology strategy and innovation industry dynamics."
Weldon said an IPO was not the only option available.
McGeoch - who took over chairing the company when it emerged from receivership in November - said the company had recovered more quickly than expected after writing off about $600 million of debt and through renegotiating new programming deals with overseas TV studios.
The appointment of Weldon dove-tails with the departure of long serving chief Sussan Turner, who had a background in radio advertising, the company's cash cow.

Mark Weldon
• Commonwealth and Olympic swimmer - Auckland 1990 and Barcelona 1992.
• A student of Macleans College. He has a masters degree in economics and bachelor degrees in commerce and arts from Auckland University.
• In 1997 he completed a doctorate in jurisprudence at the Columbia University School of Law, New York.
• He worked as an attorney in New York, and then as senior adviser to CEOs for McKinsey & Company.
• Chief executive of the NZ Stock Exchange from 2002 to 2012.
• With his wife Sarah he owns Terra Sancta, an award-winning winery in Bannockburn.