Global markets falter as analysts say flight to defensive stocks natural reaction to uncertainty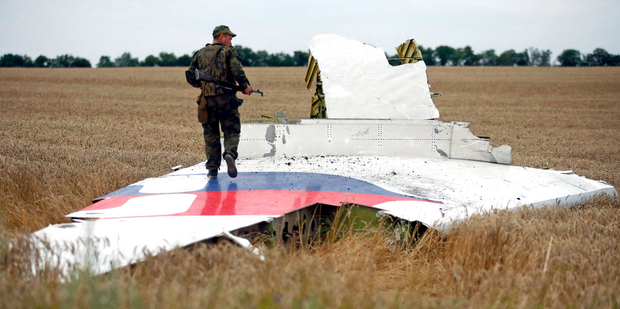 Stock markets fell across the globe yesterday as investor sentiment was hit by rising geopolitical tension following the downing of a Malaysian airliner over a Ukrainian war zone and the start of an Israeli land offensive into Gaza, escalating an almost two-week-long military operation in the Palestinian territory.
New Zealand's benchmark NZX50 index closed slightly down, 0.1 per cent, last night, while Australia's ASX closed 0.17 per cent higher with investors moving to defensive stocks.
On Wall Street, the S&P 500 index closed down 1.2 per cent, with the Nasdaq falling further to close down 1.4 per cent.
Malaysia Airlines shares dropped by about 9 per cent yesterday. Air New Zealand shares closed down 2.5 per cent at $1.95 last night.
Asian stocks also fell, with Japan's Nikkei down 1.2 per cent yesterday afternoon, while traditional safe haven investments such as Government bonds and gold rallied.
Gold futures posted their biggest gain in four weeks, with futures for August delivery rising 1.3 per cent to settle at US$1316.90 an ounce yesterday on the Comex in New York. Gold has rallied 9.5 per cent this year, outperforming commodities, equities and treasuries, as violence in Iraq and hostilities between Ukraine and Russia boosted demand for a safe haven asset.
Shares in NZX-listed gold mining firm OceanaGold closed up 9.4 per cent last night at $3.73.
Oil prices also rose, with Brent Crude rising 0.6 per cent to US$108.54 a barrel.
Analysts said investors' main concern would be the shooting down of the Malaysia Airlines Boeing 777 — which is being blamed on missile-armed, pro-Russian rebels — providing a "flash point" in tensions between Russia and Ukraine.
"While initial trader reaction has been to sell first and ask questions later, the more considered approach will involve waiting for further insight into the likelihood of this tragic event triggering an escalation of the situation in Ukraine," said CMC markets chief market analyst Ric Spooner.
"Recent lack of market volatility will be a factor in investor thinking on how much risk premium to build into prices as a precaution against the situation in Ukraine getting worse," Spooner said.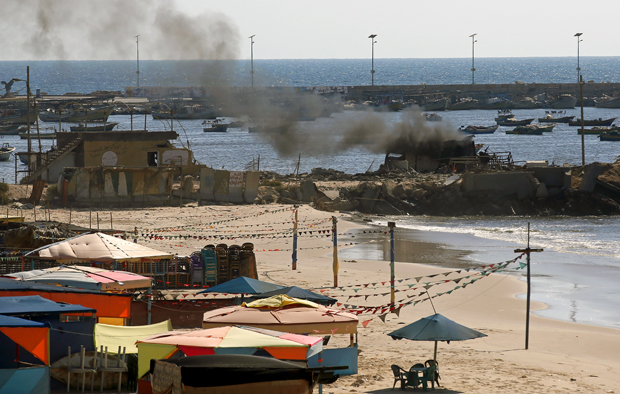 Israeli military have sent soldiers and tanks into Gaza. Photo / AP
The air disaster — the second to hit Malaysia Airlines since March, when a Boeing 777 bound for Beijing from Kuala Lumpur disappeared — came as the Israeli military sent soldiers and tanks into Gaza.
Douglas Gordon, a Seattle-based investment strategist at Russell Investment Group, said there had been a huge escalation in geopolitical risk.
"There's a lot of uncertainty that the market has to digest," Gordon said. "Markets are going to be very cautious and we're going to see some flight towards quality."
Rickey Ward, JBWere's New Zealand equity manager, said investors had been looking for a reason to sell shares and take profits and the downing of the airliner had probably provided one.
"At this stage the markets are reacting in a way that's consistent with what happens historically in these geopolitical events in that they sell-off, wait to see whether any more definitive news comes out before settling and forming a view after that," Ward said.
Growth-focused stocks were some of the hardest hit on the NZX yesterday, with online accounting software provider Xero closing down 4.1 per cent at $23.50 and shares in Pacific Edge finishing down 4 per cent at 72c.
More defensive New Zealand equities, on the other hand, gained ground. Sky TV, for example, closed up 0.6 per cent at $6.56 and Telecom closed up 0.9 per cent at $2.80.
Mark Lister, head of private wealth research at Craigs Investment Partners said: "When people get a whiff of something risky or uncertain they sort of flock back [to stocks] they know and trust and the first things that get sold off are the ones that are higher risk."
James Smalley, of Christchurch sharebrokers Hamilton Hindin Greene, said most New Zealand investors would probably be "sitting on their hands" waiting for the upcoming reporting season. "At this stage I think the market will see [the air disaster] as a bit of a one off," Smalley said.