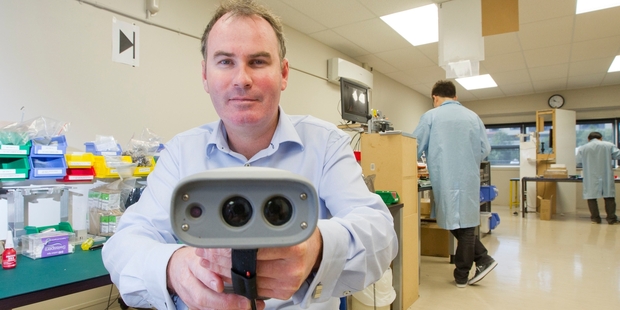 New Zealand technology firm ikeGPS has confirmed it is planning an NZX main board listing that would raise up to $25 million of new capital and be used to fund growth, particularly in the United States.
The Wellington-based firm has developed a device that sells for more than $10,000 and is used by a range of businesses - including electricity utilities - to photograph, measure and GPS-locate objects such as telegraph poles.
The company said $6 million of existing shares would be sold in conjunction with the issue of new shares.
The proposed share offer to the public and "selected institutional investors" was expected to be announced this month.
No details were given yesterday on when the listing might take place, but sources have indicated it is likely to go ahead next month.
Forsyth Barr and Deutsche Craigs are managing the offer.
"The net proceeds of the proposed offer would be used to recruit additional sales and marketing staff, develop new products and extensions of existing products and generally meet the costs associated with ike's growth plans," said ikeGPS managing director Glenn Milnes.
IkeGPS recently launched a new product, Spike, which attaches to a smartphone or tablet and offers similar technology to the main device but at the more affordable price of about $500. Ebos chairman Rick Christie will chair the ikeGPS board.