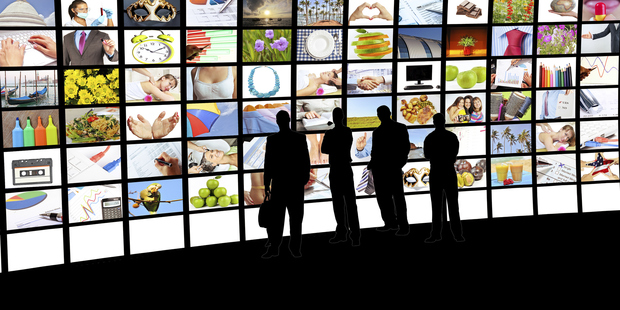 The New Zealand media world has gone digital with online news and entertainment now a mainstream part of the sector, according to PwC's annual New Zealand outlook for the industry.
Online consumer and advertising revenue is forecast to offset a declining spend on traditional entertainment and media content, according to the PwC Global Entertainment and Media Outlook for 2014-2018.
"We are now in the age of digital normal," said PwC digital change specialist Paul Brabin.
The report released today forecasts TV advertising will be more consistent after a fall since 2012 while newspaper publishers' websites face a challenge convincing advertisers on the value of online advertising.
See a PwC infographic showing its latest outlook here:

Total entertainment and media spending on digital is forecast to grow by more than than 10 per cent year-on-year between 2014 and 2018.
Meanwhile, spending on non-digital content will decline by an average of 0.5 per cent every year over the same period, said the report.
PwC partner Paul Brabin said internet advertising was reaching a significant tipping point and it was expected to overtake television in taking the biggest share of advertising spend in 2018.
The report comes as media increasingly look to paywalls to boost revenue. Brabin questioned which of the two dominant newspaper publishers would be first to introduce a paywall on digital content.
"The biggest challenge and opportunity is to monetise the digital consumer by convincing them to pay for content they may currently be getting for free or low cost," Brabin said.
The PwC outlook report found digital revenues were growing, but are a long way from being enough to offset the pull-back in print newspaper advertising revenues.
PwC's outlook forecasts the total entertainment and media industry in New Zealand will grow at an average annual rate of 3.3 per cent from 2014 until 2018, compared to global growth of 5.5 per cent.
See the news release describing results from the PwC outlook report here: