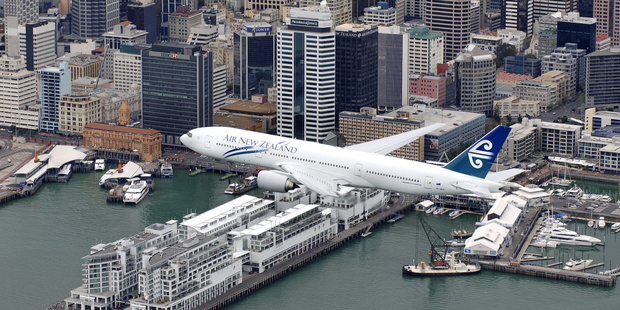 Air New Zealand and Tourism New Zealand will extend a $20 million marketing partnership to promote the country in key markets during the coming year.
The deal announced today follows an agreement between the two last year to spend a similar amount.
Today's announcement will extend cooperative marketing activity to include Singapore and South East Asia, in support of Air New Zealand's proposed alliance with Singapore Airlines.
Prime Minister and Minister of Tourism, John Key said he was "delighted" the agreement had been extended.
"The activity undertaken under the MOU (Memorandum of Understanding) and the results delivered to the New Zealand tourism industry and economy, reinforces the partnership as one of the most efficient and effective ways to promote New Zealand," said Key.
Air New Zealand chief executive Christopher Luxon said the extension of the partnership will allow the organisations to continue to build on the success of their initial agreement.
Working together to capitalise on the momentum and an example of collaboration which supports the Tourism Industry Association's Tourism 2025 framework for growth, he said.
"Our joint activity to market The Hobbit films offshore has been incredibly successful. The most recent campaign resulted in not only strong fare sales but also showed the activity really resonated with our target audiences with a recent survey showing 14 per cent of holiday arrivals were influenced to travel to New Zealand by the movies."
Tourism New Zealand chief executive Kevin Bowler said visitor arrivals were up more than 5 per cent to 2.75 million international visitors in the year to March.
"Notably, the growth we are seeing is being driven by holiday arrivals from the key markets that our agreement enabled increased joint activity in - including China, the UK, Europe and North America as well as our new priority emerging markets India and Indonesia,"Bowler said.
Under the MOU the airline and Tourism NZ will each invest $10 million in marketing activity in the key markets of Australia, China, Hong Kong, Japan, North America, the United Kingdom and Europe as well as increased activity in emerging markets such as India, Indonesia and Latin America.
The activity would also target high-value visitors targeting the lucrative premium and business events sectors.
The announcement was made to concide with the TRENZ event in Auckland where tourism operators pitch their products to travel buyers.
Key will be at the show tomorrow.