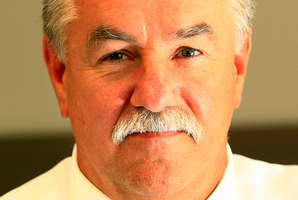 Abano Healthcare's long-running dispute with two rebel shareholders has been a distraction for its board and a special meeting next month will hopefully put the matter to rest, says chief executive Alan Clarke.
Investors Peter Hutson and James Reeves - who together own roughly 19 per cent of the NZX-listed firm whose businesses include Lumino the Dentists - are unhappy with the financial performance of Abano's dental clinics and have been running a campaign to dump chairman Trevor Janes.
Hutson was an Abano director up until last year, when he resigned from the board following his involvement in Australian private equity firm Archer Capital's failed takeover bid for Abano.
The special meeting requested by Hutson and Reeves - during which shareholders will vote on a single resolution to remove Janes from the board - would take place in Auckland next month, Clarke said.
He said he had an issue with minority shareholders wanting to "dictate" who should chair the company.
"If Mr Hutson and Mr Reeves want to control the board and the company they should make a takeover offer."
Hutson said Clarke's comments were an attempt to "divert attention" from Abano's failure to set a special meeting date.
Meanwhile, Abano said yesterday that Hutson and his wife Anya had been sacked from their executive positions with Bay International - a 50/50 joint venture between the couple and the listed firm that operates audiology centres - following an Employment Relations Authority ruling.