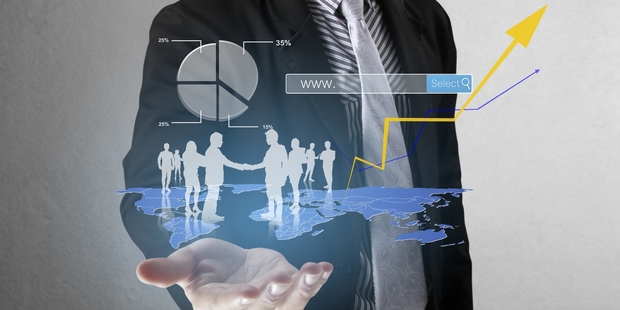 Ask Jack Delosa, self-made millionaire and Australia's leading entrepreneur under 30, the main reason start-up businesses don't succeed and his answer is succinct.
They don't focus.
"It's called the entrepreneur's curse. As entrepreneurs we love to pursue opportunity, that's what makes us who we are. But we often pursue too much opportunity and spread ourselves too thin."
Dubbed the young Aussie millionaire who didn't finish uni, 27-year-old Delosa is now a serial entrepreneur and consultant for brands such as Virgin and Microsoft. He heads The Entourage, which is Australia's largest educator of entrepreneurs under age 40 and MBE Education, which helps small and medium-sized businesses raise money from investors, and sell their businesses.
Delosa was in Auckland to promote his new book, Unprofessional, about strategies to help entrepreneurs succeed in business.
But Delosa's story isn't one of overnight success; he learned by trial and error after dropping out of law-commerce studies at university in Melbourne. He viewed his first business attempts as his apprenticeship, aware he might not succeed.
After a bumpy start, he and his partners changed their business model and climbed out of trouble.
Does he think failure is part of the learning curve for entrepreneurs?
"I don't think it has to happen. 37signals is a US company where a couple of entrepreneurs teamed up to develop a software company and they succeeded on their first attempt; I've got friends who succeeded on their first go.
"However, they are the minority, and this is why we created The Entourage; historically there has been nowhere to go to learn business skills from people with been-there, done-that experience. Harvard won't teach how to start a business so that has meant the most viable and effective training programmes for entrepreneurs is to go out and try. And often you learn through trial and error. And often there's a lot of errors.
"The barriers of going into business have come down; if you wanted to go into business 50 years ago you needed a factory, staff, product and machinery. Business was a game reserved for the wealthy. What we are seeing now is the age of the entrepreneur where anybody with a good idea, tenacity and the courage to get started can launch an idea and test it for under $5000.
"One of the things I talk about is the importance of failing fast. Recognise that, yes, you will make mistakes, you might have a business or two that fails. Be okay with that and recognise that's a likely stepping stone on the path to success."
But how does an entrepreneur know when to ditch a business idea? "Some people quit too early and some quit too late," he says. "It is completely subjective and completely context and case dependent. Find people with experience. Give them a warts-and-all overview of where you're at, and where the business is at and seek their advice as to whether there is anything you can do to make the business successful or whether you need to move on."
Again, he says the reason businesses flop is that they don't focus. They don't research their market and refine their product or service. He says the critical success factor to ensure a business gets traction is finding "the hungry crowd" - genuine market demand.
"Once you have that captive market, it is time to knuckle down and focus on doing one thing well.
"Become the best in the world. Until one product is profiting $10,000 a month, don't introduce another product. Until your business is profiting a million dollars a year, don't introduce another business."
Delosa says his exposure to business started when he was a child. "I was always told that my success would come of two things, inspiration or desperation and I like hearing that because I had a lot of both."
Desperation came when his parents lost Government funding for their organisation which trained and found employment for long-term unemployed youth. He says the experience taught him that when things get hard, you have to see past the challenges and move forward.
"I was lucky in that I had seen a couple of examples and studied entrepreneurs from the age of about 16 so I recognised that you didn't need to follow the traditional career model to be successful.
"The main commonality I have found between highly successful entrepreneurs is that they all did it differently in a way which worked for them. You have your star entrepreneur like Richard Branson, who is a good creator. You have your accumulator entrepreneur like Warren Buffett. And then you have an inventor product-type entrepreneur like Steve Jobs who did it in a way that is suitable for his personality."
With The Entourage, he is working at changing the education system for young entrepreneurs.
"We just had one of our graduates sell a portion of their business to a valuation of $50 million after starting on their kitchen table with us four years ago."
He wants The Entourage model to be the best entrepreneurial educator in the world. "We now plan to go to New Zealand, the US and Asia."