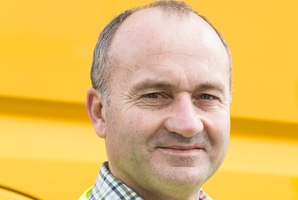 Wynyard Group, a leading provider of critical threat assessment and advanced crime analytics software, has appointed Gareth Cronin as its new vice-president of engineering and member of its executive team.
Alex Bouma has joined leading New Zealand IT company Optimation as general manager, business development. Alex's role has been created to add leadership capacity and additional capability at a time of significant growth for Optimation, as the company has expanded its business in Australia and taken first steps into Asia and North America.
Harkness Henry is pleased to announce that Geraldine Austin has been appointed to the position of associate. Geraldine specialises in trusts and estate planning. Geraldine also practices in the area of relationship property, wills, powers of attorney and conveyancing.
James & Wells has added two new faces to its top team that champions Kiwi innovation, naming Tim Walden from Hamilton and Gus Hazel from Auckland as partners.
Gen-i has announced the appointment of Simon Gillespie to the role of general manager corporate clients, based in Auckland. Simon replaces incumbent Steve Mills, who has recently moved into the newly created role of general manager client delivery and operations.
Sika, one of the world's leading suppliers of products such as adhesives and sealants to the construction and automotive industries, has appointed Mike Edwards as its new general manager for New Zealand.
AMP has appointed Richard Brown to the position of national manager of AMP's Financial Adviser Network (AFAN). Richard will be based in the Auckland office, where he is responsible for the regional business development managers.
DDB New Zealand has appointed Damon Stapleton as chief creative officer, joining Shane Bradnick who has been confirmed as permanent executive creative director.
Damon has won over 100 international awards including a Cannes Grand Prix, a Grand Clio, an ADC Black Cube, a D&AD Black Pencil and took first place on the All Guns Blazing list in the Gunn Report.
• For a free inclusion in Movers and shakers please send a brief appointment notice to careers@nzherald.co.nz