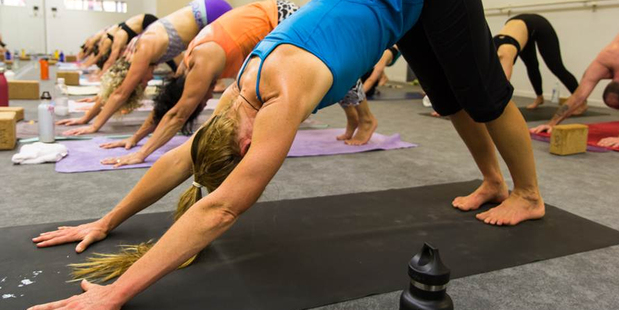 Lululemon Athletica won dismissal of claims that shareholders lost $2 billion because the athletic-wear company misled them about quality problems with its products, including bleeding colours and see-through yoga pants.
US District Judge Katherine Forrest in Manhattan on Friday dismissed shareholder claims against the Vancouver, Canada-based company, founder and director Dennis Wilson and former chief executive officer Christine McCormick Day. Forrest ruled the investors failed to show that statements made by company officials about product quality were false and misleading.
The investors claimed Lululemon had poor quality control, including the failure to test its products on live models, resulting in the March 2013 recall of it black luon yoga pants in response to consumer complaints that the material was too sheer and would become see-through when the wearers bent over.
"Boiled down to a summary version, lead plaintiff alleges that if only Lululemon had someone try on its black luon yoga pants before they shipped, it would have realised they were sheer," Forrest said in an opinion on Friday.
"Similarly, if Lululemon had only had someone exercise in certain athletic wear (enough to produce sweat), it would have realised that the colours bled."
Forrest rejected the investors' claims that Lululemon misled them with statements claiming its products were high quality and that it was taking steps to fix the problems with its products. She said the investor claims pointed to "at most, corporate mismanagement," not securities fraud.
Lululemon's luon pants, made from a combination of nylon and lycra, accounted for $80 million in sales in 2012, the year before the recall, according to Forrest.
Two months after the recall, Day announced plans to retire. She was replaced by Laurent Potdevin, a former president of TOMS Shoes.
- Bloomberg