Airline trumpets result but commentator sceptical whether much should be read into it.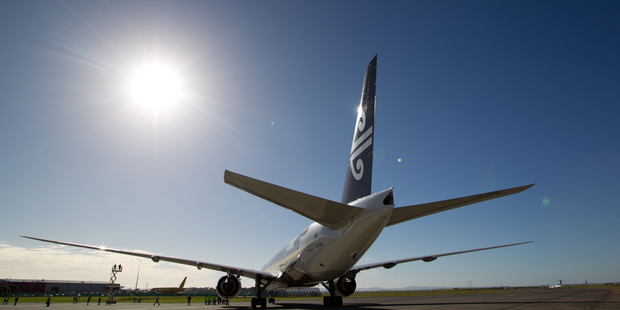 Air New Zealand's long-haul service has come out on top in a survey by Britain's largest consumer magazine.
Which? magazine surveyed over 12,000 people about their flight experiences, with Air New Zealand coming out joint top with Singapore Airlines for long-haul flights with a satisfaction rating of 87 per cent.
Iberia Airlines came out bottom with a satisfaction rating of just 28 per cent.
Passengers were asked to rate their overall satisfaction and the likelihood of recommending the airline to a friend. Air New Zealand scored five stars in eight of the nine criteria, which included leg room, in-flight entertainment, food and drink, punctuality and value for money.
Air New Zealand chief marketing and customer officer Mike Tod said the result was "a huge coup" and "a great reflection of the uniquely Kiwi service and innovative in-flight products that set Air New Zealand apart from its competitors".
However, aviation commentator Peter Clark said he was "dubious" about whether much could be read into the survey.
"These surveys I take with a grain of salt these days," Mr Clark said. "There are so many of them and they are out there all the time. Airlines are very, very quick to quote them when it's to their advantage."
Mr Clark questioned the results as many surveys didn't compare "apples with apples". Comparing low-cost carriers with full-service airlines didn't make sense, while the service provided by major airlines would also vary greatly on differing routes and different types of planes.
Which? executive director Richard Lloyd, said: "Our survey reveals the massive variation in the standard of airlines. Once you've chosen your destination, it pays to pick the airline that will get you there without any dramas."
Air New Zealand also recently scooped a couple of key awards in the United States. Premier Traveller Magazine's Best of 2013 reader survey has named Air New Zealand "Airline with Best Premium Economy Class Service in the World" and "Best Airline to Australia, New Zealand and the South Pacific".