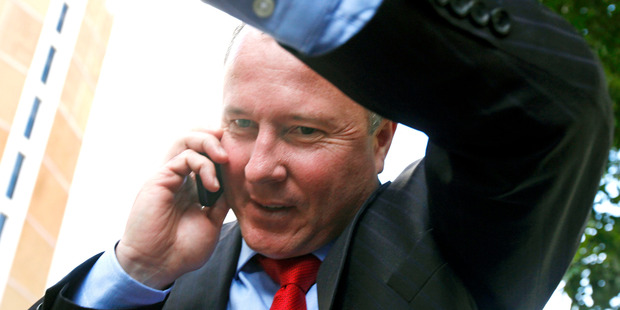 Authorities are continuing their fight with ex-rich-lister Jamie Peters after failing to convince a High Court judge that the former Auckland property developer should stay bankrupt for another three years.
Peters, who was declared insolvent in 2009 owing more than $100 million, last year successfully fought an application by the Official Assignee to keep him bankrupt until October 2015.
The Official Assignee, which manages all personal insolvencies, has appealed against the decision and is making a fresh push to keep Peters bankrupt.
During last year's stoush, the High Court at Auckland heard how Peters had entered into a finance agreement for a Mercedes-Benz R500 and was a guarantor on a finance agreement for a Bentley Continental GT during a period when he was unable to pay debts when they fell due.
The court also heard that in 2010 the then-bankrupt's partner received $62,000 for a "substantial round-the-world trip" from a company Peters once directed.
More than $300,000 from the sale of a $2 million luxury yacht, which Peters had personal use of before his bankruptcy, ended up with a company directed by his father-in-law, it was revealed.
But Associate Judge David Abbott, when releasing Peters from bankruptcy last December, did not believe there was sufficient reason to impose sanctions on him or that his discharge now would create "an unmanageable risk to the business community".
"The assignee has been unable to establish the primary matters on which he relies as conduct warranting further extension [of the bankruptcy]," the judge said.
"To the extent that the matters advanced by the assignee have not been answered sufficiently by Mr Peters' witnesses, Mr Peters has already been sanctioned for his conduct by an extension [of the bankruptcy] approaching 15 months."
Peters, once said to be worth $45 million, was due to automatically come out of bankruptcy in October 2012 but this did not happen because the assignee opposed his discharge.
Now the assignee is taking the matter to the Court of Appeal and filed papers with the appellate court last Wednesday.
It seeks to have the High Court's decision set aside and Peters' bankruptcy extended for at least three years.