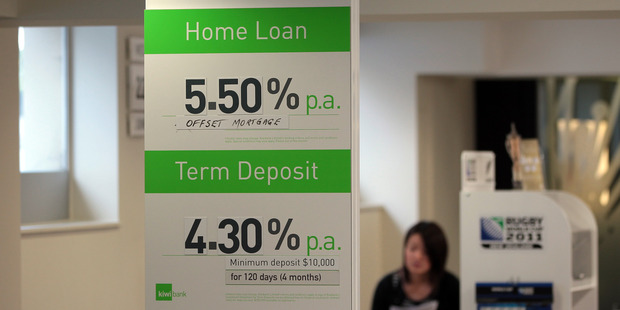 New Zealand's economic recovery will stall if banks have their way, the Employers and Manufacturers Association claims.
"There's no justification for the bank economists calling for an increase in the Official Cash Rate," EMA chief executive, Kim Campbell said this morning.
"The economic fundamentals do not justify it."
Tuesday's inflation figures showing a 0.1 per cent increase for the December quarter surprised the market. The 'higher than expected' result was against a forecast decline of 0.1 per cent in a Reuters survey of economists and the Reserve Bank's own expectation of a 0.2 per cent fall.
ANZ's chief economist Cameron Bagrie said the current 2.5 per cent cash rate had "a limited shelf life."
"While the January OCR decision is finely balanced, we expect the RBNZ to raise the OCR at next week's OCR Review and follow up with two additional hikes in subsequent meetings," Bagrie said.
BNZ economist Doug Steel said money market pricing implied there was a 50:50 chance Reserve Bank governor Graeme Wheeler would raise the OCR from 2.5 to 2.75 per cent on Thursday next week.
"Still, we do not quite expect a January hike but anticipate the Reserve Bank will use the meeting to set up a first 25 basis points hike in March when it publishes its full monetary policy statement," he said.
The Employers and Manufacturers Association said that banks were simply trying to make up lost ground on their 'eroded banking spreads,' by calling for an earlier than anticipated interest rate hike.
"The bank economists are presuming this recovery is the same as others driven by inflation but in fact the money supply worldwide is at an all time record," Campbell said.

"The LVRs are working in the Auckland housing market so far, and there are no capacity constraints evident elsewhere on the supply side given that a large amount of the goods we consume is imported."
Wheeler had previously indicated he will start hiking the 2.5 per cent official cash rate this year to head off the threat of future inflation as the Auckland and Christchurch property markets continue to bubble and as the Canterbury rebuild gathers momentum.
The Reserve Bank's next OCR review is next Thursday, January 30.