Company buys Canterbury site to create inland container terminal serving dairy trade.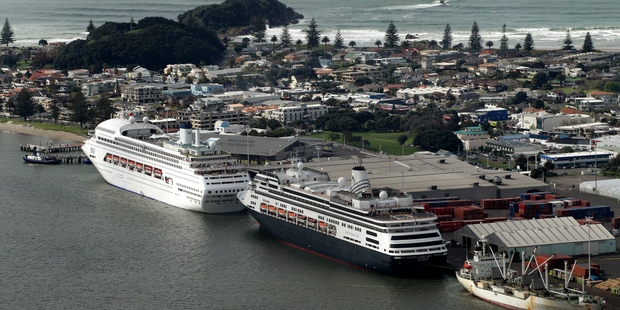 Port of Tauranga has continued its national expansion by buying up 15ha of commercial land in Canterbury to create a new inland port, partly to capitalise on the lucrative dairy export trade.
Port of Tauranga is buying land in the Izone Industrial Park at Rolleston, 12km south of Christchurch, for a freight hub or village, after last year spending $21.6 million to buy a half-share of Prime Port Timaru and $37.2 million expanding at Onehunga, where it already has its MetroPort inland port operations.
Chief executive Mark Cairns said yesterday the new Rolleston site would be an export hub for primary products and particularly dairy exports, fish and fruit and the business could spend about $20 million on the land and infrastructure although no price was disclosed because the deal remains conditional.
The site is in the middle of a diary mecca, north of one of Fonterra's largest sites, Clandeboye, processing up to 13.2 million litres of milk a day, about 40 per cent of all Fonterra South Island milk. Synlait's plant is south at Rakaia and Cairns noted how Westland Milk Products was also at Rolleston.
The Warehouse has its South Island distribution centre at Rolleston and Cairns indicated the train line to Timaru was a key component of the new deal, because containers would travel between Timaru and Rolleston by rail.
Cairns said the Rolleston hub would provide South Island exporters with access to the company's Timaru container terminal.
"Importers in the Christchurch area will have the option to ship through Timaru," he said.
But the Onehunga and Rolleston purchases were more one-off opportunities rather than a pattern of expansion to be repeated, he indicated.
"Really, the Canterbury purchase is replicating another MetroPort."
The deal could be a boost for Timaru's PrimePort, which was hit when Fonterra withdrew to rationalise port operations.
Cairns indicated Timaru would benefit from the Rolleston deal.
"Previously, it had been doing 80,000 20-foot containers but subsequently to losing Fonterra is down to 20,000 containers so we think there's an opportunity to target some of that business closer to Timaru and re-establish that business," Cairns said, predicting that a return to 80,000 containers was possible.
Mark Lister, head of research at Craigs Investment Partners, said the move fitted well "with POT's 'hubbing' strategy, where they have the key asset [Tauranga], and use these other smaller satellite operations as feeders into the main one".