Lending to people with little equity back on radar after being cut back hard before Christmas.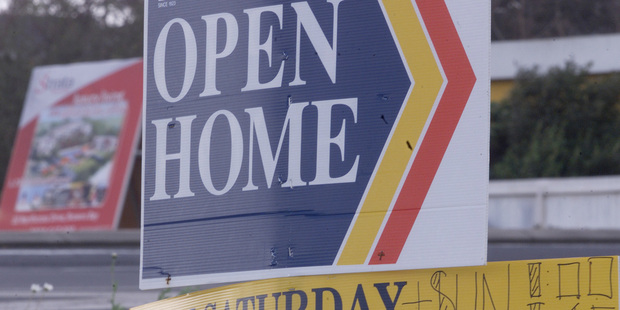 Banks are showing more interest in making low-deposit home loans after cutting back hard before Christmas, but it is mainly investors who are taking advantage, say mortgage brokers.
Reserve Bank figures show new lending in the over 80 per cent loan-to-value category shrank to just 5.8 per cent in November - nearly half the bank's "speed limit".
From October 1 the central bank placed a 10 per cent cap on new bank lending to those with equity of less than 20 per cent.
The change resulted in low-equity lending dropping to 11.7 per cent in October after exemptions, from 25.5 per cent in September.
Bruce Patten, a mortgage broker with Loan Market, said before Christmas the banks were doing very little if any lending over 80 per cent.
But he was expecting that to change in the coming months.
"We just had a call from the ASB letting us know they have some capacity to do over 80 per cent and Westpac was in touch just before Christmas.
"I think the banks are now getting to grips with what their capacity is."
Patten said he expected to see high loan-to-value lending stabilise around 8 per cent - well under the 10 per cent speed limit.
Banks must ensure their lending stays on average below the cap between October 1 and March 31. After that period the larger banks - ANZ, ASB, BNZ, Kiwibank and Westpac will be measured on a three-monthly rolling basis while smaller banks must meet the new criteria on a six-monthly rolling average.
The Reserve Bank introduced restrictions on high-debt mortgage lending in a bid to cool rising house prices, driven by shortages in Auckland and Christchurch, on concern a house price bubble could cause financial instability.
Real estate agency Barfoot and Thompson yesterday released figures showing the average price for a residential property in Auckland rose to a new record of $700,387 in December although sales of properties under $500,000 had declined.
The number of sales in December fell compared to the previous year, although they were the second highest in 10 years, and listings were also down.
Jeff Royle, a broker for iLender, said most of the sales in December would have come from pre-approvals given before the new October rules.
"They [banks] haven't issued pre-approvals [over 80 per cent] since mid September, unless you are a blue chip customer."
But he doubted house prices would fall in the future.
"There is still a lot of interest. I just don't see it stopping, immigration is on the up."
Royle said the change had seen first-home buyers step out of the market while investors were taking advantage of it.
ASB economist Daniel Smith said he believed the scale of house price growth had already peaked or would peak in early 2014 but prices would continue to climb.