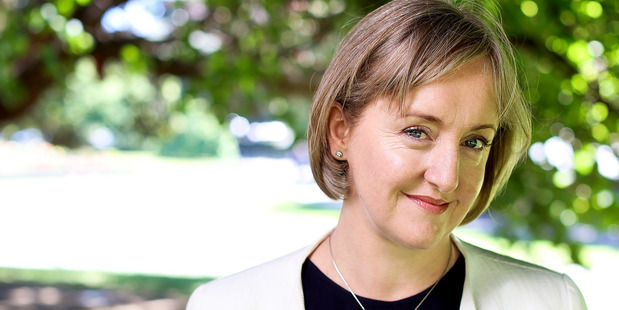 Chorus could cut its funding shortfall for the ultra-fast broadband project from $1 billion to $200-250 million if the embattled-lines company introduced savings initiatives, changes to dividend policy and debt headroom, says an independent report released today.
Chorus said last month that a Commerce Commission ruling to cut wholesale internet prices could lead to a $1.07 billion funding shortfall for its portion of the ultra-fast broadband scheme.
The Government then commissioned Ernst & Young (EY) Australia to investigate how the cuts would impact on Chorus' ability to deliver on its UFB contracts with the Crown.
This report was released today and said Chorus could reduce this $1.07 billion funding shortfall to between $200 and $250 million by introducing "cash-flow savings initiatives".
Possible revenue, operating expenditure and capital expenditure initiatives could reduce the funding gap by $400 to $450 million, the report said.
The report said that another $290 million of the funding gap could be reduced if Chorus made changes to its dividend policy.
The report suggested that if a two year "dividend holiday " was introduced and then payouts made of 12.75c per share until 2020, the funding gap would come down by another $290 million.
As well as this, changes to debt headroom could reduce the shortfall by $130 million, the report said.
Even if these changes were made, EY said there was still a risk Chorus might breach its agreements with its banks.
Chorus would also need to make up the remaining $200 to $250 million shortfall and EY said the company could achieve this by:
* Further revenue, operating cost and capital expenditure changes on top of what the report suggested;
* A further cut to dividends;
* Capital raising;
* Changing its contracts with Crown Fibre Holdings (the entity responsible for the taxpayers $1.35 billion investment in UFB).
Chorus and CFH have already begun the discussions about possible changes to UFB contracts to help close the funding gap.
In releasing the report today, Communications Minister Amy Adams said the Government expected Chorus to meet a "significant part" of the funding shortfall itself.
"The Government will be monitoring closely the progress of discussions between CFH and Chorus," she said.
Chorus is one of the Government's four private partners building the UFB network. The scheme aims to rollout fibre internet lines to 75 per cent of the country by 2020 and offering download speeds to users that are much faster than what many today experience.