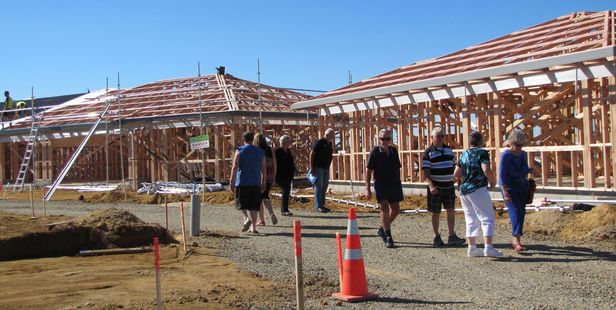 Foreign investment into New Zealand has sped up towards as the year ends, after applications granted by the Overseas Investment Office more than doubled in the latest month.
The office just released details of 14 applications it handled in October which saw the transfer of 1786ha of land and the sale of assets valued at $89 million.
In September, the office only handled seven applications.
During October, consent was granted for Italy's Barilla family to buy a 413-hectare dairy farm, a retirement business to buy Upper Hutt land, for the sale of land for a big vehicle testing business deal and for a West Coast coalmining transaction.
In a decision released today, Italy's Barilla family, founders of the world's largest pasta company, have been cleared to buy a South Island dairy farm from Federated Farmers dairy chairman Willy Leferink for $25 million.
The 413-hectare property Rakaia property represents about $61,000 a hectare, a 33 percent premium to the $46,000 a hectare median price for Canterbury dairy farms in the latest Real Estate Institute figures and 85 percent above the $33,000 national median dairy price in October.
Popular NZX listed retirement specialist Summerset Group Holdings got consent to buy 4ha of land at Racecourse Rd in Trentham from the Government's Agresearch for a big new retirement development. The deal went to the OIO because the land is classified as sensitive and the amount involve was kept secret.
Germany's DEKRA SE can buy leasehold land from MTA Group Investments (Motor Trade Association) in Gisborne, Porirua, Manukau and Botany for $55 million so it can "introduce new technology and business skills" in the vehicle testing business.
Buller Coal, 86 per cent Australian-owned, can buy 240ha of land at Waimangaroa from New Zealander Bruce Colligan. The coal business is a fully-owned subsidiary of NZX listed Bathurst Resources (New Zealand) which is developing a big coal mine on the Denniston Plateau near Westport.
That development, the Buller Project, will see a coal handling facility built to receive coal mined from the Escarpment mine and the wider Buller Project, the OIO said. Granting consent for the land deal, on which the price was suppressed, was to New Zealand's benefit, the OIO found.
New Zealand Longline got consent for two deals worth $8.1 million and $5 million, involving its purchase of fishing quotas from various holders. Nippon Suisan Kaisha of Japan owns 25 per cent of the company, which is why the deal had to go before the OIO.
Fish involved in the transactions include red crab, giant spider crab, king crab, ling, blue shark and ray bream.
With BusinessDesk
Overseas Investment Office approvals:
October 2013 - 14 approvals
January - October 2013 - 90
January -October 2012 - 87
Net Investment: $ 112,734,140
Confidential: $1,943,320,271
Gross value of consideration: $115,460,001