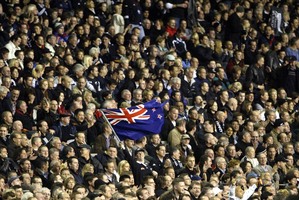 New Zealand has been ranked 17th in the first edition of the Global Talent Competitiveness Index.
But, New Zealand ranked number one in the survey's Business Landscape category which included areas such as labour market flexibility.
The index, launched today by international business school, INSEAD, is based on research in partnership with the Human Capital Leadership Institute of Singapore and US-based recruiting company, Adecco.
New Zealand was also rated third highest for regulatory landscape and second highest for political stability.
In the External Openess category - which included brain gain and qualified labour inflow New Zealand ranked poorly. But on Internal Openess - including tolerance of immigrants, minorities, social mobility and prevalence of female professionals the country ranked fourth highest.
INSEAD said the index, which measures a nation's competitiveness based on the quality of talent it can produce, attract and retain, placed Switzerland at the top of the ranking, followed by Singapore and Denmark in second and third place, respectively.
The index model covers 103 countries, representing 86.3 per cent of the world's population and 96.7 per cent of the globe's gross domestic product.
"There is a widespread mismatch between what companies need in terms of skills and what local labour markets can offer," Ilian Mihov, Dean of INSEAD, said in a statement.
Co-author of the report, Bruno Lanvin, said "talent attractiveness" is becoming the currency by which countries, regions and cities compete with each other.
He said youth unemployment had become a core issue in all types of countries, rich or poor, industrialised or emerging.
The index ranking was heavily dominated by European countries. The top ten included only two non-European countries -- Singapore (2nd) and the United States (9th).
- APNZ