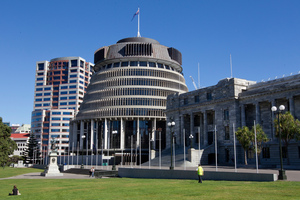 Three months into the Government's financial year its tax revenue was running 6.1 per cent higher than in the same period last year, while core Crown expenses were up 1.1 per cent.
The Crown accounts for the three months to September 30 include a 6.2 per cent increase in source deductions (PAYE) compared with the September 2012 quarter and a 7.3 per cent increase in corporate tax.
The $200 million increase in expenditure is entirely explained by a 3.5 per cent increase in social security and welfare, which includes superannuation, reflecting both indexation and an increase in recipient numbers.
Other spending lines were modestly over or under their levels of last year.
Compared with forecasts in last May's Budget, tax revenue in the September quarter was 1.1 per cent higher, while core Crown expenses were 1.4 per cent lower.
Most of the shortfall in expenditure, relative to forecast, is due to delays in the acquisition of properties in Christchurch's Port Hills following a court decision, and delays in finalising some Treaty of Waitangi negotiations.
The most common measure of the Government's fiscal performance, the operating balance excluding gains and losses, was $1.3 billion in deficit at September 30 or nearly $400 million less than forecast in the Budget.
When valuation gains on the Crown's investment portfolio, notably the New Zealand Superannuation Fund, and actuarial revaluation of the ACC's outstanding claims liability are included, the operating balance including gains and losses was a surplus of $500 million, compared with a forecast deficit of $1.2 billion.
Net debt at $60 billion or 28.2 per cent of gross domestic product was $400 million lower than the Budget forecast.