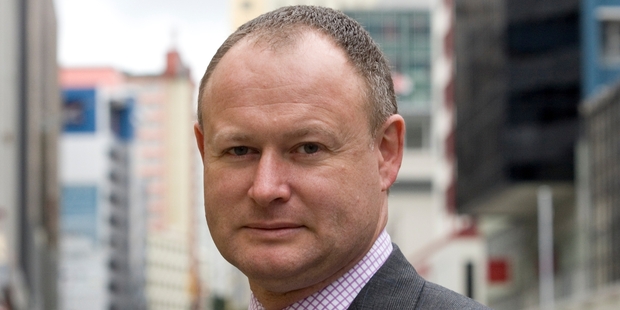 The head of New Zealand's investment regulator has hit out at the Government's energy company sharemarket floats and says they have failed to lead the way in making it easier for retail investors to access information.
But Treasury says offer documents for Mighty River Power and Meridian Energy "reflected market practice to date" and required "extensive and prudent disclosure".
Sean Hughes, chief executive of the Financial Markets Authority, said it had hoped the two companies would follow new legislation coming into force next year in which those who make a public investment offer must provide information that is clear, concise and effective.
He said the FMA had encouraged Mighty River Power and Meridian Energy to split their offer documents in two and shorten them.
"We bent over backwards to try and make those documents more accessible."
Instead, Hughes said the documents had taken a "kitchen sink" approach to disclosure and retail investors would have been turned off by the complexity and length of the documents.
The FMA this week called on issuers of investment statements and prospectuses to "lift their game" after the watchdog's report on the industry following its guidance note of June last year.
Mighty River Power listed in May after releasing a 256-page offer document, while Meridian joined the sharemarket on Tuesday after releasing its 234-page offer document.
"It's a sad reflection that after a lot of effort and flexibility on our part that they have chosen not to take a stand and show leadership," Hughes said.
A Treasury spokesperson said the documents needed to be relevant for a range of audiences - not just retail investors.
"The offer document must meet the needs of all investor groups. That is why both the Mighty River Power and Meridian offer documents were very detailed, yet clearly segmented into key sections," the spokesperson said.
"Both documents included sections at the front of the document which summarised the investment opportunity and the investment risks, and provided more detailed analysis further through the document for those investors requiring more information.
"We believe the offer documents reflect market practice to date, and are consistent with the approach taken for other transactions.
"We are committed to clear and effective disclosure and are continuing to work closely with the Financial Markets Authority on the share offer programme."
The Herald understands legal experts advised the power companies not to split their documents into two because of the potential risks to directors and Crown ministers, amid concerns that not all investors would get the same information.
The FMA has said it does not believe separate documents would increase the risk.
The Government plans to list Genesis Energy in the first half of next year. But Hughes said he did not expect any major change in its approach.
"It seems we will have to wait until the obligatory law change before we see any change.
"That's not good for New Zealand and not good for retail investors."