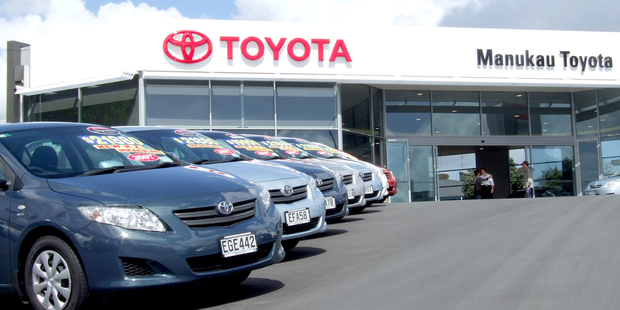 Improving business confidence is having a positive knock-on effect for commercial vehicle sales in New Zealand, according to the Motor Industry Association.
A total of 10,070 new vehicles were registered around the country last month.
That included 2799 commercial vehicles, which was 36 per cent more than in the same month last year.
David Crawford, chief executive of the Motor Industry Association (MIA), said commercial vehicle sales were "going gangbusters".
The September figures were the highest since records began in 1981.
Crawford said the sales growth was being underpinned by improving economic confidence.
"Based on what economists are saying, business confidence is strong and I think that's driving the growth."
According to results of the latest ANZ Business Outlook survey, New Zealand business confidence has climbed to a new five-year high.
Crawford said farmers were feeling more comfortable about spending after solid payouts from dairy cooperative Fonterra.
Another factor supporting growth was a favourable exchange rate, he said.
"The dollar exchange rate means we're paying quite good prices for vehicles from Japan."
In the year-to-date, commercial vehicle sales are 25.7 per cent higher than during the same period in 2012. Passenger car sales are up 6.5 per cent on the same period last year.
Overall, the top-selling car manufacturer in September was Toyota, with a a 22 per cent market share.
Toyota also took the lead as the best-selling passenger car, with a 21.2 per cent market share, followed by Hyundai (9.5 per cent) and Ford (8.9% per cent).
The Toyota Corolla was the top passenger model, ahead of the Toyota Rav4 and Toyota Yaris.
The top selling commercial vehicles were also Toyota with a 24.2 per cent market share, followed by Ford (17.3 per cent) and Holden (11 per cent).