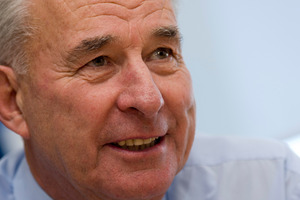 Any company dealing with negative press understands reputations are hard won and easily lost.
Even the perception of wrongdoing can undo years or decades of hard work. As a country, this is a lesson we're taking a long time to learn.
From meat certification to milk powder to manuka honey - if recent crises have proven one thing, it's that our laidback approach and our high-trust, low- regulation environment could be one of our greatest reputational risks when selling food and ingredients to China.
And as our traditional trade relationships evolve it's the Chinese market we need to understand much better. New Zealand's exports to the UK make up just 4 per cent of our total outward trade. Exports to Australia and the US are also falling, reflecting the relative strength of those economies. Meanwhile, our trade with China rose 22 per cent in the past year.
Despite our five-year-old free trade agreement, we continue to misread the cultural cues of the Chinese market. It's a low-trust, high-regulation environment where reputation determines success or failure. We're only beginning to appreciate the importance of sending high-level delegations to deal with issues we might consider operational.
Social media is also changing the game for exporters. China has the world's most active environment for social media with more than 300 million users. The country is also poised to become the world's largest e-commerce market before the end of this year, with a value of US$296 billion ($352 billion).
While this growth in connectedness is great news for Chinese consumers, it also means the potential for bad news to travel faster has increased exponentially. This year we've seen social media platforms such as Weibo become primary battlegrounds for challenging or defending New Zealand's food safety reputation.
This new and fast changing export landscape calls for more than well-co-ordinated and watertight responses to crises.
It proves we need to confront our ingrained rejection of regulation as an impediment to trade development. Developing rules and regulations should be seen as a public/private partnership that protects our reputation, rather than just increasing red tape.
We must also stop taking our reputation for granted when selling to China. New Zealand's "it works here, so she'll be right" approach simply does not work in the Chinese context. Our exporters and regulators need to invest more heavily in China by using capable people with the right language skills, networks and experience to navigate reputational risk and to anticipate risk before it occurs.
We must also deal proactively with crises before they occur, while managing the expectations of consumers. Running crisis drills that involve the entire supply chain is a valuable way of anticipating and pre-empting potential issues before they arise.
Collectively, this represents a coherent approach for trading with China and other low-trust, high regulation economies that form a growing proportion of our global trade. It takes into account the many forces shaping the region, and the need to reset the bar when it comes to quality and safety assurance.
The alternative is to muddle through future crises as best we can. By taking this road, we risk repeating the lessons of history, and forego the opportunity to learn from our experiences and emerge with our reputation stronger and more resilient.
• Sir Don McKinnon is chairman of the New Zealand China Council.