Holding team getaways is invaluable for export businesses with overseas offices, writes John Quirk.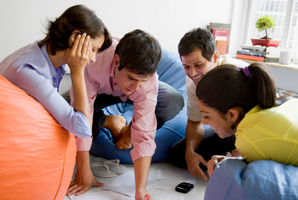 What's the business benefit of a corporate-style retreat?
Going on a retreat enables you to step back from the business. It's important to make time to get out of the office as it gives managers and their team the chance to talk and think outside of a formal hierarchy and the day-to-day workings of the business. It's not until you do this that you realise how important and beneficial team retreats are.
It also gives a team a chance to interact socially without the distractions of the office. Corporate culture is all about story-telling.
What's the best location?
It certainly doesn't have to be at a glamorous location to be effective. I have been involved in a range of different team retreats, some on very high and also very low budgets, and they can be as good as each other.
I once attended a team retreat with a large company on a big budget. The board and management team went to a resort on Waiheke Island for a few days. It was an expensive outing with all the trimmings - everyone had individual rooms and bathrooms and the retreat ended with a fishing trip on a luxury charter boat. Needless to say we didn't catch a single fish.
Two weeks later, I ended up at the same resort with a start-up company on a limited budget. They were able to rent the luxury villa with five rooms for only $500. The workshop was conducted in the lounge, we had fish and chips in the evening and everyone worked well together. We went out on a smelly old fishing boat and managed to catch snapper after snapper.
You can get a lot from a team retreat without having to spend a fortune.
Is it useful for businesses with overseas offices to bring everyone together?Holding team retreats for export businesses with overseas offices is invaluable. It can be quite lonely and isolating for remote subsidiaries of companies with only one or two staff members in offices throughout the world. It also helps with the cultural side of things because of the language and cultural barriers you need to consider with overseas offices. Nothing beats face-to-face interaction, although modern communications tools have lessened the frequency.
What should business owners have ready for such a retreat?
You need to have an agenda. It's also important to be flexible and have a somewhat loose structure. Retreats need to get the team looking at "where are we now?", followed by "where do we want to be?" and then "how are we going to get there?" The ultimate question is "will we like it when we get there and are we living in the promised land?" It's essential to take away an action plan.
John Quirk is a director of corporate advisory firm Howard & Company.