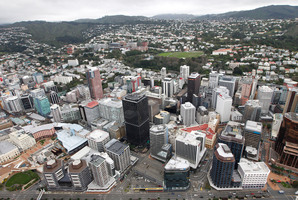 Companies taking part in digital accelerator programme The Lightning Lab - a member of the Global Accelerator Network - have been offered a total of $3 million, says council-funded Grow Wellington's Creative HQ.
The Lightning Lab was born out of and hosted by Creative HQ and has a range of private funders alongside Creative HQ and the Ministry of Business, Innovation and Employment.
Applications are now open for the next Lightning Lab intake in September or October.
Angel investor Susan Iorns was one of the 120-plus investors, entrepreneurs and advisers who mentored the 30 entrepreneurs of Lightning Lab's first intake.
Iorns spent an hour a week with online English language-teaching start-up LearnKo and found they listened, engaged intelligently, and tested ideas empirically to strengthen the business.
On demo day, at the close of the programme, Iorns introduced LearnKo co-founder and CEO David Cameron to an audience of more than 250 angel investors and guests.
Iorns said the heads of all nine companies who'd completed the Lightning Lab programme presented great pitches and each had an impressive business case. They had crafted workable solutions to an identified customer problem and knew what that was worth.
"They said all the things we [investors] needed to hear, and they generated excitement as well."
Iorns described the investors at Demo Day as overwhelmed and expects most of the start-ups will get funding.
Lightning Lab programme manager Sam Bonney was struck by the quick decision-making by investors on the day.
"The Lightning Lab was always designed to be a great deal-flow pipeline but the investor readiness exceeded expectations," Bonney said.
Angel investors are essential for such early-stage businesses, said Bonney, because of their desire not just to get a return but also to enjoy their involvement.
LearnKo's David Cameron said funds were great, but it's the angels' "straight talking" and excitement about the company that's been really helpful. Personality fit was crucial, he said.