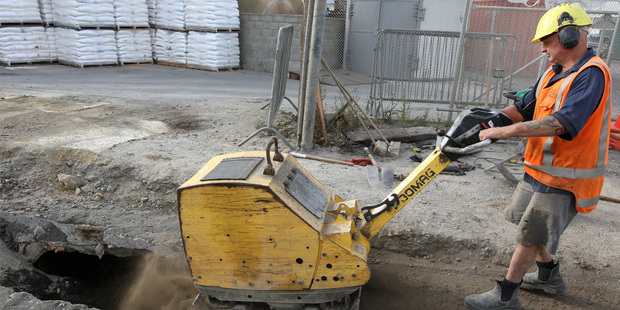 A third of working New Zealanders have not had a pay rise in the past two years and the majority are not expecting one this year, according to a survey.
Employment site Seek.co.nz carried out an online poll between July 10 and July 30 this year, involving about 500 respondents.
Although there are signs of a gradual economic recovery happening around the country, 64 per cent of Kiwis said they did not see a pay hike coming their way in 2013.
One third of the survey's respondents said they had not received a pay boost during the last two years.
Both consumers and business owners appear to be feeling more confident about the country's long-term economic outlook, said Janet Faulding, general manager of Seek NZ.
ANZ's latest survey of business sentiment found confidence had hit its highest level since April 1999.
Consumer confidence is also improving, with the latest ANZ-Roy Morgan survey finding sentiment at a three-year high.
But these signs of growing financial optimism were yet to spill over into wage growth, Faulding said.
"While strong salary growth and job creation are yet to be seen across the board, some industries are faring better than others with growing momentum in the housing market and construction sector in particular boosting figures."
The average salary for jobs in construction had risen by more than $6,000 since July last year, Seek said.
Job vacancies in the construction sector were also booming, up 46 per cent from a year ago, compared to a 6 per cent rise in jobs nationally.
Faulding said that based on recent confidence surveys, she expected wage inflation to build and broaden over the next six to eighteen months.
- nzherald.co.nz