Indicators for production and new orders lead charge, and employment is following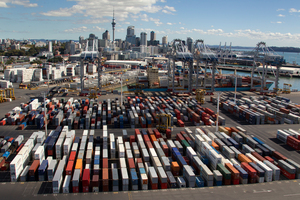 A barometer of the manufacturing sector has pushed further into positive territory despite a more challenging exchange rate with Australia, the main market for manufactured exports.
The BNZ-Business New Zealand performance of manufacturing index (PMI) rose 4.3 points to 59.5 last month, its third-highest level since the survey began in 2002. Any reading above 50 indicates the sector is expanding.
"This is no one-month wonder. It continues the strengthening trend we have seen through 2013," said BNZ economist Doug Steel. "Importantly, the strength is broad-based with expansion indicated by all major sub-indices across industries, regions and firm size."
The indicators for production and new orders continue to lead the charge, with signs that employment is starting to join in. The upsurge comes despite an A8c rise against the Australian dollar over the past five months, a trend BNZ economists expect to continue.
"The long and short of our view is that while recent gains have run ahead of fundamentals, we don't think a correction is in the offing. The New Zealand dollar has been as high as A95c a couple of times in the past, in 1995 and 2005," Steel said.
"And the way we see the fundamentals playing out - further economic outperformance by New Zealand, relative strength in our commodity prices against sharp losses in the Australian terms of trade, and further widening in interest rate differentials - a further push into the nervous 90s looks likely in coming months. We have recently revised our A88.5c year-end forecast up to just over A90c."
But the PMI results suggest that such a rise in the exchange rate need not mean the domestic manufacturing sector as a whole would wilt, Steel said. If the exchange rate was rising because of the stronger local economy, it was an environment that local manufacturers might thrive in.