Fonterra's response to a health scare affecting baby milk formula around the world reads like a textbook on how not to manage a crisis. Geoff Cumming examines what went wrong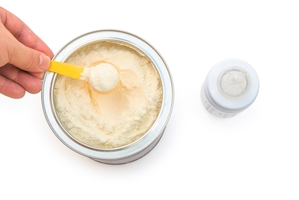 No babies were harmed in the making of Fonterra's latest global branding disaster movie. But the slow reveal, the plot twists and holes in the storyline suggest the near-monopoly exporter escaped a horror ending to its botulism scare more by good luck than good management.
At the end of a week of anxiety and damage limitation in a global media glare, the detritus includes angry parents whose faith in trusted infant formulas is shattered; consumers who are less trusting of Fonterra products; manufacturers whose brands and bottom-lines are damaged; pissed-off politicians and disgruntled farmers. The damage extends to key overseas markets, where not just Fonterra's but Brand New Zealand's reputation have taken hits.
Long-term, this may go down as another near-miss for Fonterra: the company is chiefly a milk powder wholesaler and the consumer backlash will be felt most by two infant formula brands, Nutricia's Karicare and Shanghai-based Dumex - both owned by French dairy giant Danone.
But this is the third product contamination scare in five years for the company entrusted with so much sway over our economic fortunes.
While it's a stretch to suggest its future is on the line, patience is wearing thin among farmer shareholders, the Government and key overseas markets - particularly China, which takes nearly a quarter of our $12 billion in dairy exports.
Its "grass to glass" vision of control from farm-gate to the supermarket shelf promises huge rewards but means one tainted product can infect other brands.
In the inquiries to come, the company can expect a blowtorch to be applied to its quality control, governance and crisis management - just as happened after the melamine milk-doctoring scandal involving its Chinese partner Sanlu in 2008, in which six babies did die and hundreds of thousands were hospitalised with kidney problems. It would appear that lessons have not been learned. And as this week has shown, what damages Fonterra damages New Zealand.
As crisis management experts including stroppy mothers pointed out all week, the scare's trajectory only emphasises the importance of food producers having the most robust hygiene, testing and tracking systems in place, with oversight and accountability on top. And, when things go wrong, exemplary damage control. These hinge on good governance from the top down and good lines of communication from the bottom up. Sanlu showed the joint venture did not have control over its supply chain in a notoriously insecure market. The levels of DCD (the nitrate inhibitor dicyandiamide) found in New Zealand milk last January, though harmless, suggested the company had under-valued the importance of consumer perception.
The troubling thing about this disaster is its long gestation: fourteen months ago, a potentially deadly bacteria in a "dirty pipe" at the Hautapu dairy factory near Cambridge contaminated 38 tonnes of whey protein concentrate, since used in thousands more tonnes of products including protein and sports drinks, infant formula, other nutritional products and calf feed and distributed around the world. About 20 tonnes of concentrate was soon sent to beverage manufacturers whose high-temperature treatment processes kill any spores. The remaining 18 tonnes sat in storage to be turned into infant formula and other nutritional products. It was not until March, 10 months after manufacture, that testing at the company's Darnum Park milk powder plant near Melbourne detected traces of Clostridium, a large "family" of organisms which can produce hundreds of strains of bacteria, some linked to food poisoning.
The company says it did not immediately put the concentrate on hold because the samples were within acceptable limits and there was no suggestion of a botulin strain - but launched further testing to isolate the bacteria. It says identifying the potentially deadly Clostridium botulinum toxin took a further four months.
The mixed messages and changing storylines when Fonterra and the Ministry of Primary Industries went public last weekend recalled its confused handling of the Sanlu crisis. The company says it learned only on Wednesday, July 31, that the contaminant was Clostridium botulinum, at which point it alerted its customers. Yet it did not tell the (MPI) Ministry of Primary Industries until 48 hours later. From Trade Minister Tim Groser up, the Government was not impressed. The company says it was working on a public announcement late on Friday night when the Weekend Herald, acting on a tip-off, made inquiries. Its initial statement, issued after midnight, was vague and didn't mention the b-word. On Saturday, when the first announcements came from the MPI, it seemed only one Karicare product, its stage two Gold+ formula for infants over 6 months old, was implicated. MPI advised concerned parents to switch to Karicare stage one, for babies under six months. By Sunday, both products were recalled and alarmed parents were flooding Plunketline and other helplines for clarity. By this time, ministry officials were embedded in Fonterra.
The company was at first reticent about which countries and products were potentially affected. It failed to distinguish the potential risk with infant formulas from other products manufactured with the concentrate, including sports and protein drinks. When it named eight customers and six countries - Australia, China, Thailand, Malaysia, Vietnam and Saudi Arabia - which had received the suspect infant formula, things went into hyperdrive.
Russia reportedly banned New Zealand dairy imports. China suspended imports of whey powder and dairy base powder. Dumex recalled its infant formulas. An unknown quantity of potentially affected Karicare product, which had entered China through the grey market, was still on shelves. Other New Zealand infant formula exporters had $40 million in shipments held up. US company Abbott Laboratories recalled its infant formulas in Vietnam because, though not made with the concentrate, they had been packaged by Fonterra. Cow & Gate recalled 80,000 cans of its stage three formula in Hong Kong and Macau. Sri Lanka suspended milk powder imports. Brunei banned the import, distribution and sale of Fonterra products.
Finance Minister Bill English noted tens of millions of New Zealand dairy products were being blocked from entering markets. The dollar fell two US cents and the Fonterra shareholders' fund dipped 8.7 per cent before the company clarified the limits around the risk. Crisis management 101: first get your facts straight, then stick to them.
In China, consumer reaction on social media sites was feral while the state-controlled media seized the moment to boost the image of local dairy producers and ridicule the quality control of not just Fonterra but New Zealand. The 100% Pure tourism campaign was now a festering sore, editorials thundered, and it was up to the Government to sort out our quality control. Other export industries such as wine fretted about the potential fallout.
Fonterra does many things very well: it has overseen a trebling in the value of dairy exports in the past decade (they now make up a quarter of our total exports) and annual cash payouts to dairy farmers keep topping forecasts. Its factories have well-developed operating and quality control procedures, scientists say. "Something highly unusual must have happened," said one.
The company somehow emerged relatively unscathed in China from the melamine disaster - the culprits were Sanlu and its raw milk suppliers and extended to other domestic producers.
Despite some efforts, the industry remains vulnerable on environmental management: both on-farm and at the factory there are threats to our clean-green image which China and other markets are aware of.
But three food safety crises suggest a fundamental problem in governance and management - be it complacency or a failure to grasp the public's zero tolerance for risk. Nor does the company's corporate swagger - a "we know best" attitude towards farmer shareholders and aloof approach to the media - help in a crisis: plenty of critics are ready to emphasise its failings. And its crisis response tends to play into those critics' hands.
This week, while CEO Theo Spierings was diverted from Europe to China to placate authorities and customers, operations manager Gary Romano and communications head Kerry Underhill were left to front the daily media briefings at Fonterra HQ and Romano handled the TV interviews. Unfortunately, Romano rekindled the public confusion on Monday when, on Campbell Live, he suggested all Karicare formulas were implicated. Fonterra had to apologise and re-emphasise that just the stage one and two formulas had been recalled. Where was chairman John Wilson, farmers kept asking until he fronted on Thursday, explaining the crisis was best left for managers to manage.
As the company gained a semblance of control, it remained coy in some responses, while others caused head-scratching. Romano acknowledged the company was disappointed about its inability to communicate early with the MPI - without explaining where the problem lay.
That the potential risk was only detected in Australia, 10 months after the concentrate was manufactured, drew head-shaking from farmers and microbiologists concerned about alleged reductions in the company's testing and research capabilities - fuelling more media questions. Not everyone bought the line about the pipe, either, and conspiracy theories gained oxygen when the company refused access to the Hautapu factory to interview the culprit - later saying it was a temporary set-up which had been dismantled. Later still, Underhill claimed the "dirty pipe" reference was a "colloquial engineers' expression" which created the wrong impression.
On these and other issues the company took cover behind what it said were the pressing priorities: reassuring "mums, dads and caregivers" on product safety and keeping farmers, customers and politicians informed - causal questions could wait for the pending Government and in-house investigations.
The unresolved questions include why the in-house testing took four months (from March, when the suspicious batch was detected) to identify the particular, potentially deadly, toxin. Microbiologists are divided on how long testing for botulinum can take and admit the differing strains of Clostridium pose particular challenges. Those spoken to by the Weekend Herald say they need more information to be able to judge. But several suspect a lack of dedication to research and cutting edge technology within the company could be relevant.
The other tantalising question is why the company did not immediately place the remaining concentrate on hold in March, when elevated levels of "sulphite-reducing Clostridium" were detected at Darnum Park. Clostridium is routinely tested for in the dairy industry: some of the hundreds of potential strains of bacteria associated with the organism can cause food products to spoil. Others are linked to fecal contamination and can cause food poisoning.
"Once you find high levels of an organism like Clostridium I think it would have been sensible to put that batch on hold until you find out more," says John Brooks, professor of food microbiology at AUT. "You wouldn't think of botulism but you would be concerned about spoilage resulting from its use in other products."
While in China, Spierings said the company did not recall the product on the basis of the elevated Clostridium level in March because "you have no idea what you are seeing'. There were 191 strains of Clostridium and very few produced toxins.
When Spierings returned on Wednesday, Romano reiterated that the Clostridium levels detected in March were within accepted limits and the company had no inkling until July 31 that the botulinum toxin was present. Spierings said the risk to babies was "one in millions" but "if there's a food safety issue we disclose immediately", though it lacked some information on the flow of onsold products.
For Clostridium botulinum to turn up in dairy products was unheard of, Romano said, while Spierings claimed that the finding had implications for the global dairy industry. But this view is challenged by ESR microbiologist Dr Stephen On, who says some types of Clostridium botulinum have been found in infant formula overseas. "I don't think it's a completely unknown risk."
Former Federated Farmers' dairy chairman Lachlan McKenzie says the company's response suggests poor governance. "When you get a red flag raised with food safety my expectation would be that you err on the side of caution - recall the 18 tonnes for precautionary testing and replace it with product that is kosher. Then, if the testing reveals it's all fine, you can put out a press release saying 'we've been a bit over-cautious'.
"Ultimate responsibility lies with the chairman and CEO."
Heads are expected to roll - if only to satisfy China, which expects a more tangible demonstration of regret than the assurances given by Spierings.
Affected manufacturers are likely to seek compensation down the track. As Hayley Nieuwoudt, mother of a 7-month-old, told the Herald: "We probably won't buy Karicare ever again."
Fonterra will take that in its stride: "The dollars will lie where the dollars will lie," shrugged Romano.
But it will have to do much more to rebuild consumer confidence, reassure customers and restore trust in Brand NZ. Three chances and its luck has surely gone down the pipe.