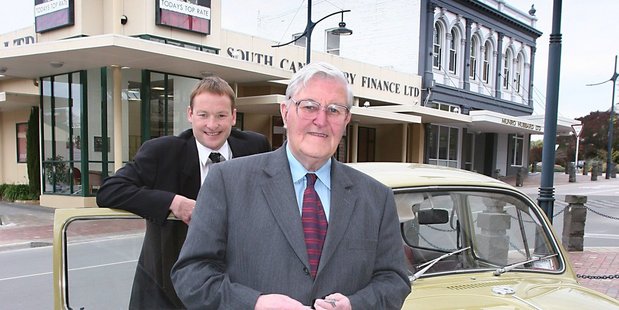 Former South Canterbury Finance chief executive Lachie John McLeod is to stand trial on five fraud charges in relation to the failure of the company.
An application by McLeod to have the charges against him dismissed under section 347 the Crimes Act 1961 was rejected by Justice Paul Heath in the High Court at Timaru today.
The reasons for the decision are suppressed
The charges against him are:
* Joining the Crown Guarantee Scheme by deception and breaching the rules of the scheme by making an advancing $39 million from SCF to Hilltop Hotels
* Making a false entry in relation to an advance of $25 million from SCF to Hilltop Hotels
false accounting and transferring a loan of $10 million from SCF to Kelt Finance which was then transferred to Southbury
* Theft by a person in a special relationship arising from a loan of $12million from SCF to Dairy Holdings.
Mr McLeod joined South Canterbury in 1993 and resigned in 2009, about two years before the company collapsed in August, 2011 triggering a $1.775 billion taxpayer bailout to investors under the Government's Crown Retail Deposit Guarantee Scheme.
Three other former associates, Edward Oral Sullivan, Robert Alexander White, and Terrence William Hutton face 18 charges between them in one of the biggest alleged corporate fraud crimes in New Zealand's history.
Sullivan and White have denied all charges and Hutton has yet to enter a plea.
A single count of fraud against former SCF finance officer, Graeme Robert Brown, was withdrawn on the first day of pre-trial hearings on Tuesday.
The trial, before a judge alone in the High Court in Timaru, is due to start on March 14 next year and expected take about 16 weeks.
- APNZ