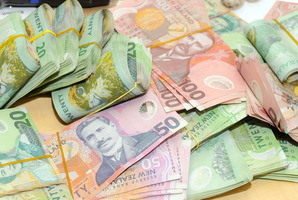 Secured investors in failed lender LDC Finance will get their money back plus some interest after the replacement receivers reached a settlement with the firm's majority owners.
About $4.9 million will be paid to 468 secured investors after LDC's receivers David Ruscoe and Richard Simpson of Grant Thornton sold the firm's remaining assets and reached a settlement with Finance & Investments Partnership, an entity operated by LDC's majority owners Andrew Harding and Murray Schofield.
Simpson and Ruscoe were appointed replacement receivers last year when PricewaterhouseCoopers resigned after a High Court decision awarding $9 million held by LDC to Finance & Investments investors. The ruling was under appeal, but has since been withdrawn since the negotiated settlement.
"This has been a long process for investors, but we are pleased to advise that the 468 secured investors will receive all the capital they invested and partial interest in early September," the receivers said in a statement. "Our task on behalf of secured investors is now complete."